8 Ways To Improve Water Quality At Home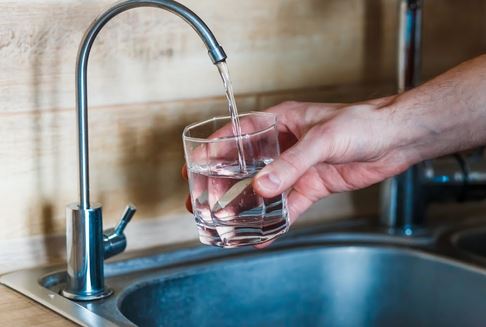 Water is one of the important items you need to survive. However, if the quality of the water is poor, it can be hazardous to you and your family. If you don't want this to happen, ensure your water is clean and safe.
Luckily, there are various ways you can do to improve the water quality at home and these include the following:
Clean And Disinfect Your Water Tanks
Water tanks must be disinfected and cleaned once a year. In places where the water supply has high sediment levels at certain times of the year, cleaning often is highly recommended. The golden rule is to do it whenever your water smells, tastes, or looks unusual.
If your water tank is already too old, you might want to replace it immediately with a more durable and latest product. If you want to get the best water tank for your water storage needs, it's wise to choose stores like the Water Tank Factory.
Check Your Plumbing System
The water you get from your faucets is passed through several filtration processes before it reaches your home. Depending on where the water originated, it can be contaminated. So, make sure to get some expert Plumbers Newcastle to check your plumbing system and start the quality check of your pipes.
Any partial corrosion or change in water pressure may affect the quality of the water. The corrosion can be outside or inside. Any replacement must not be done by inexperienced people as there are linked things that can be troublesome. Therefore, leave it to the experts.
Replace Your Old Faucets And Use Filter Taps
Your bathroom and kitchen faucets do age. When your fixtures get old, they'll rust and develop some mineral deposits. Over time, it may damage your water quality and affect your water flow. It's recommended to replace your plumbing fixtures and utilise filter taps to avoid this.
Replacing faucets and installing filter taps with efficient models isn't a complicated task. Most homeowners can complete this, but if you're not sure, call the professionals to do the job for you to ensure a clean water.
If replacing old faucets isn't possible, cleaning them can offer you a temporary solution. To clean the mineral deposits from your faucets, it's best to use something that would eliminate the deposits away. Some of these may include sulfuric acid, white vinegar, lemon juice, muriatic acid with water, and cleaners that contain phosphoric acid.
Distill Your Water
If you've seen big particles in the water, you can eliminate them using a mesh strainer cloth. During the water filtration process, you may also use a clean cotton garment, cheesecloth, or dish towel, which are porous enough to pass water through. It's simple and do it placing one of the strainers over the bowl and pouring water through. However, keep in mind that it can't filter all particles, but it's best for the bigger pieces of the particles.
Test Your Water
Another way to improve water quality at home is by testing your water often. It's easy to do if you purchase test kits for water quality online, some of the things to search for in kits is a test that would show you the levels of lead, bacteria, pesticides, hardness, pH, chlorine, and nitrites.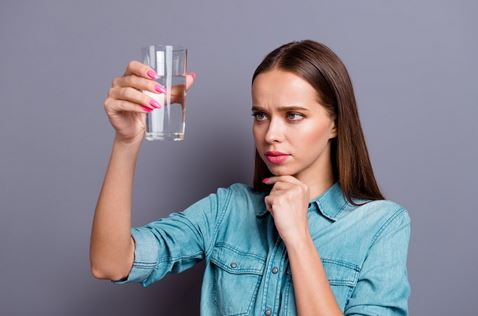 Filter Your Water
To ensure good water quality in your home, you should use the best water filter available in the market. One of the water filters you can consider is a whole-house water filter system, which is a good option if you prefer to filter the water that comes through your property. Once you install one, you'll surely save money on your plumbing repair services and prevent hard water damage to your plumbing system.
If you don't like whole-house water filters, there are other types of water filtration systems, which can be installed under the kitchen sink. If you're looking for a cheaper and simpler solution to filter water, look for a water pitcher filter.
Use Water Softener
One of the ways to improve your water quality is to use water softeners, which can be beneficial in removing hard minerals like magnesium and calcium from the water before it enters your home. It doesn't only make things easier for you, but it can be also helpful for your in-house plumbing. The reason behind it is that softened water doesn't wear on pipes like hard water. Softened water is also gentle on your skin and much better tasting.
Ensure Proper Disposal Of Hazardous Waste
Do your best to dispose of hazardous waste or chemicals properly. If you keep such waste in its proper place, you'll be able to prevent dangerous chemicals out of your water.
Conclusion
Maintaining good water quality at home can be challenging at first as it may require some legwork. Thankfully, there are simple ways to ensure your water is clean and free of contaminants that may harm your health in the long run. So, make sure to follow the above tips and if necessary, consult a professional to check your pipes or plumbing system.
Here's Why You Should Consider Building an Addition to Your Home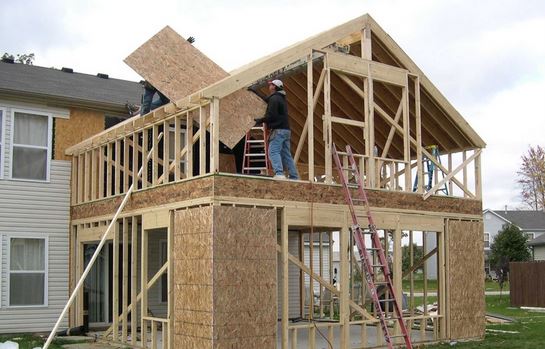 What could be better than your current residence? The majority of individuals will respond to a more prominent place. Indeed, bigger doesn't always mean better. However, home extensions aren't simply for showing off to your neighbors and friends how big your house is. There are a variety of practical reasons to get an addition as well. Continue reading to learn about the advantages of home additions.
Space with A Purpose
Perhaps you want to create a specialty space, such as a music room, a home office, a sunroom, or expand a front or rear entry. Instead of giving up a bedroom, you should try adding a room expansion with a specific purpose. If you add a music room, you can get additional insulation and soundproofing that you wouldn't get if you converted a bedroom. Because several folks work from home, why not set up a home office?
Alternatively, you may want to bring the outdoors in and create a sunroom where you can read in natural light. They're also excellent playrooms for kids. Alternatively, perhaps you require a mudroom near the backdoor where the kids can store their shoes and coats. Alternatively, you may like to increase the entrance foyer with a guest closet and room for when many people arrive at once.
Taking Care of the Family
Perhaps you have two younger children who have matured enough to require their beds. You may listen to them squabble late into the night while trying to sleep, or you can take action by hiring a home additions builders to add an extra bedroom to your home. Further, an extension is a terrific method to add a new bedroom to a home for a growing or existing family. Unless you don't mind sleeping on your couch, you should consider additions if you have in-laws or elderly parents staying with you for lengthy periods.
Extra Money
You may be longing to be a landlord, but you cannot afford a down payment on an investment property. It's no problem. You can turn your family home into a money-spinner by adding an extra room and possibly a kitchenette and bathroom.
You can also give your tenant their entry, so they don't have to use the front door. You should have no problems locating a one-room rental because there are so many individuals looking for them. When drafting a lease, make sure you do your study.
Increased storage capacity
You may only require a utility room to store your activities, sporting goods, musical instruments, clothing, boots, children's toys, and so on. You now have a location to keep all of this stuff in one spot without cluttering up the spaces you're attempting to enjoy by adding an addition. To make the organization even more accessible, including shelving and bespoke cabinets in your addition.
It makes sense to expand your home. However, before you decide to place your property on the market, you should speak with experienced home additions builders about the advantages of expanding your home. Additionally, expansions can alleviate your living space or storage issues while also increasing the value of your home.
Home Construction: 5 Essentials to Know Before Starting a Construction Project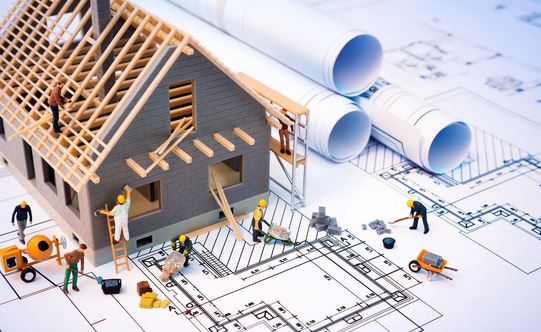 Is constructing a residential building your next project?
As with other essential projects, your home building project's successful completion can bring joy and comfort to you and your family's life. It is even more satisfying getting a house with the same look and feel as in your ideally chosen Truoba 1800 sq. ft. house plans, without worrying about quality or any legal default.
While there are tons of things you can do to make your project run smoothly, you should know five critical things before starting your construction project, things that can significantly influence your success in integrating your dreams into reality.
So, what are those four things to know?
Keep reading to discover.
The Five Essentials to Know Before Starting a Construction Project
Zoning, International Zoning Codes, Building Codes, and Local Building Laws
While planning to engage in the building construction project, it is recommendable to be familiar with zoning codes, building codes, and local building laws as they can have a significant impact on your project.
Zoning refers to the categorization of specific areas in a municipality, regarding to physical features within that area. It defines core purpose of different regions within a municipality and specifies the types of structures or building and how they should be constructed. The most common types of zoning includes residential, business, industrial, institutional, and historic zones.
The zoning codes refer to a set of laws that regulate the use of land within a particular location where the codes are functional. International zoning codes (IZC) defines the minimum requirements of buildings and structures –for residential, commercial, or industrial structures. Usually, the International Code Council drafts the rules. However, the council allows local authorities to amend the regulations to correspond with the local building laws.
The international zoning codes dictate what, where, and how a property can or should be developed.
Building codes are set of laws that regulate all aspects of building construction and maintenance, including the general construction (including building materials, building heights and shape, among others), electricity and fuel gas installation, sewage disposal, and other aspects. The codes define the minimum requirements that buildings and structures should meet. The International Code Council also drafts the building codes.
The primary goals of building codes are to ensure safety, public health and people's welfare.
The local building laws are regulations set by local authorities to govern development projects within a particular jurisdiction. Often, the rules are a modified set of international zoning and building codes by the International Code Council (ICC).
While all applicable codes regulate all projects including private, community, and public development projects, they can delay the approval and completion of your project. Therefore, it is strongly advisable to be familiar with them and ensure to comply for smooth construction and maximum satisfaction. Refer to the local authorities – responsible for constructions and development for sufficient knowledge about codes and regulations. You can also consult a knowledgeable town planner for advices.
Plan Approval
Plan approval refers to the authorization of a project. Note that you cannot start a development project before government bodies and other relevant authorities responsible for construction, environment, and public health and safety approve it. On approval, a certificate is offered to indicate eligibility and that you are allowed to start your project.
The approval process is a critical procedure. You have to meet certain requirements to ensure eligibility of your project. Among the requirement are; certifications from relevant authorities and a development plan that comply with the set of regulatory codes established by the relevant government departments and councils such as International Code Councils.
Construction Contract
Construction contract refers to a legal agreement document between the contract owner and the service provider. It is a documentation signed by you and the construction company pursuing your project in the presence of a lawyer.
The documentation consist of a number of clauses or documents that addresses the project scope, duties and responsibilities of the involved parties, contract terms and conditions, and other aspects of the project that associate the project owner and contractor.
The construction contract agreement also has, most important, the owners and contractors'' rights and privileges. The rights protects you in case of dispute.
Approval and Certification
Approval of a complete project is the other vital aspect all site developer should know.
After the completion of your project, you will need to seek for its approval by government and other agencies such as Principal Certifying Authority (PCA), responsible for inspecting and ensuring that buildings has met all the necessary requirements and are safe for occupancy.
On completion, the project is evaluated and a certificate of completion is provided. Next, you need to apply for certificate of occupancy from the relevant government agency before moving or letting your property for use. To acquire the certificate, agencies responsible for environment, health and safety have to evaluate and certify that the property is in compliance with their codes.
Conclusion
Having the best Truoba house plans only do not guarantee approval or satisfaction. You need to comply with regulatory codes for successful development project. Ensure to familiarize yourself with the discussed aspects before starting your project.
Also Read: How to Get College Scholarships to Study during COVID-19
Relocating Nemo: What You Need to Know about Hiring Aquarium Movers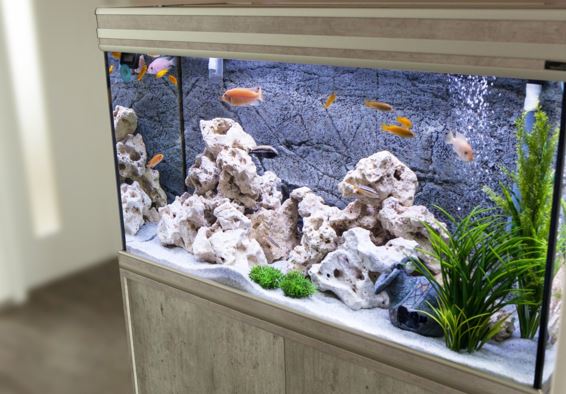 You're going to be moving within a few weeks. You've got almost all your things in order. The only thing you're worried about moving is your fish tank.
It's 50 gallons, so it's not exactly lightweight, and you don't want to stress out your pets. That's why many people hire aquarium movers to tackle this complicated task. If you don't have the money for that, you can handle the job on your own.
We can teach you everything you need to know to get your fish settled into their new home. Check out this guide to learn what it takes to move an aquarium and find out if hiring movers is the way to go.
Can You Move the Aquarium Yourself?
The answer here is yes. moving an aquarium is possible without asking for any outside assistance. We will warn you that it isn't easy to pull off, and you may lose a few of your scaly friends along the way if you're not careful.
Keep Some of the Water
Before you completely drain your fish tank, you want to grab as much water out of it as you can. It will cut water cycling time in half when you're setting the aquarium back up.
You're also going to use it when you're transporting your fish. By moving your fish in the water that they are accustomed to, you cut down their risk for shock. You'll need to transport your aquarium accessories in the water as well.
We will warn you that the bacteria that help the fish adjust won't last for too long once they're separated from your aquarium. If your move is going to take longer than a day, go ahead and empty the tank all the way and treat it like brand new once you get it to your place.
Packing Your Plants and Decorations
Trying to move your aquarium with a bunch of gravel in it won't work. It will put stress on the seams of the glass, which can cause it to shatter the moment you hit a nasty bump on the road.
Empty all the gravel into bucks or containers with lids. Do the same for your castles and other accessories. If you have any aquarium plants, place them in a container with some of the tank water.
This will keep them from drying out on the way to your new home.
Packing the Filtration System
For a short move, you can put your filtration system like a protein skimmer in a small container of water from your aquarium to preserve the bacteria.. Again, if you're going to be on the road for more than a day, those bacteria will die.
At that point, go ahead and clean your filter or toss it in the garbage. You should pack the filtration system by itself, but if you have limited space, you can put it in with your other equipment. Filters do tend to be a little on the fragile side, so you'll need to treat it as such.
Finding Housing for Your Fish
Fill a bag with aquarium water and place a single fish in it. Let some air into the bag before you seal it and place it in a styrofoam cooler. This should go without saying, but don't stack bags on top of each other in the cooler, or you'll crush your pets.
Stop throughout your trip to open the bags and reseal them with air. This will help keep the oxygen supply replenished. Don't feed your fish before the move. Most aquatic species can live for a week without food, so they'll be fine.
Getting the Tank Where It Needs to Go Safely
If you're working with a small aquarium, it will fit in a box that's specifically made to transport glass. Larger aquariums will have to be placed in a customized crate for travel.
Why Hire Aquarium Movers Instead
As you can see, moving an aquarium long distance is a lot of work. It's for this reason that many people elect to hire professional aquarium movers to tackle the job instead.
Tanks Can Be Fragile
Your aquarium is going to need a lot of protection or else it will shatter in the moving truck. As you can imagine, this will make it both difficult and dangerous to offload the rest of your belongings.
Large 50-gallon tanks can be expensive as well. That's why you should learn more about aquarium movers and keep your investment safe.
Tanks Are Heavy
It doesn't matter if you drain your fish tank and remove all the accessories. Depending on the size of the aquarium, it will still be pretty heavy.
You'll need multiple people to help you heave it into the moving van. Instead of relying on your family and friends, let the trained professionals take care of it.
Time Is of the Essence
When it comes to moving your fish, time is of the essence. They're fragile beings that can't be separated from their tank for too long. You have to get your move done as fast as possible.
Aquarium movers near me have years of experience handling every size tank imaginable. Rest assured they'll be able to get your tank into the moving truck a lot faster than you can.
Get Your Fish Settled Into Their New Home
One of the hardest parts about moving is getting your fish to their new destination in one piece. If you're not careful, you may break the tank or lose a few fish along the way.
That's why many people hire aquarium movers instead. They have all the expertise needed to get your fish tank where it needs to go. Give them a call today.
Are you looking for more ways to make your move go as smoothly as possible? Check out our blog for all the latest tips and tricks.