5 Tips To Slay Your Look With The Armani Exchange T-Shirts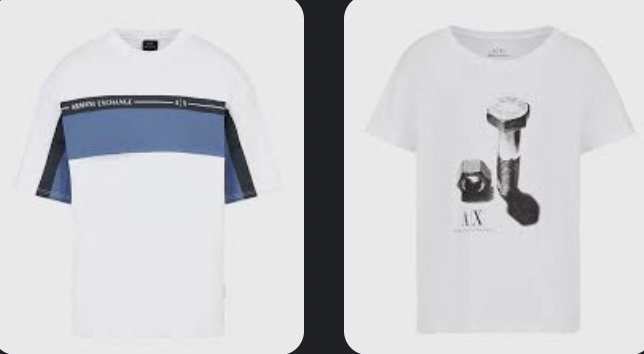 Armani Exchange T-shirts make an excellent choice for those looking to add a little luxury to their wardrobe. These T-shirts come in fun and vibrant designs and are loved by teens and adults alike. Armani Exchange's beauty lies in its bringing the name Armani at an affordable price. The company targeted and met specific customer needs by splitting the Armani brand. Furthermore, AX T-shirts attract the attention of youthful and style-conscious customers.
Tips To Style Your Armani Exchange Tshirts
When it comes to styling sense, you can wear various outfits to express your unique style or dress according to an occasion or event. Suppose you want to make a style statement and also communicate your personality. In that case, you must know how to style Armani Exchange T-shirts to maintain a casual and breezy look or attain a more sophisticated or professional look. Below are a few tips to slay your look with these t-shirts.
Take Note of the Fit
Having a bad fit is like having a bad hair day. Everyone notices it. Good fitting of your t-shirts is essential. Most T-shirts have two types of fitting: regular and slim.
Regular fitting: Regular-fit Armani Exchange T-shirts come with a relaxed fit and are defined by straight lines that flow freely around your body. T-shirts such as the Logo one can be easily dressed up or down and are suitable for those who do not want to show their figure. They are loose but not too loose for anyone to notice, so you can wear them every day and have both comfort and style.
Slim fitting: As the name suggests, slim-fit t-shirts have a sleek cut and a form-fitting look. Unlike regular-fit t-shirts, the sleeves and the back measurements of slim ones fit closely to the body. The slim-fit  Armani Exchange T-shirts are loved by those who have chiselled bodies and want to enhance the silhouette without actually flaunting their figure.
Choose the Neckline Wisely
Necklines play an essential role in creating your look because they frame the face and accent a person's best features, and conceal the poor ones. Apart from necklines, the choice of fabric and its colour also plays an important role. Mentioned below are the two most loved necklines by Armani Exchange T-shirts.
Crew Cut: You can wear AX T-shirts with crew-cut necklines, such as Black and Green ones, anywhere and everywhere. It is the ultimate expression of casual and breezy style. Even if you pair your t-shirts with a cardigan or a sweatshirt, the rounded lines make the shoulders look more well-defined, as it works great as a layering piece.
V-neck: Wear V-neck Armani Exchange T-shirts such as Graphic T-shirts if you have broad shoulders and a bulky figure. The V shape slims the chest and makes the shoulders look less boxy. The V neckline is both flattering and versatile, balancing a short neck or narrow face by creating an illusion of height.
Pima Fabric
Armani Exchange T-shirts made of Pima Fabric have a natural lustre and a solid wicking ability. Made with Pima cotton, one of the most prestigious kinds of cotton, which is handpicked even today. Therefore, these t-shirts, such as the Slim Fit Short Sleeved Pima Cotton T-shirt, are soft, comfortable and durable. You may ask, how fabric matters? While two t-shirts can have the same colour and design, the one with better material consistently outperforms the other one. Pima fabric not only resists pilling but also becomes softer with each wash. Therefore, it is a must-have if you want to slay your look with AX T-shirts.
Opt For Solid or Neutral Colours
Dark, solid and neutral colours do not let you down, as they complement almost all complexions. Get your Armani Exchange T-shirts in the following colours.
Grey: It can be matched with several clothing combinations. You can go brighter or darker in terms of outfit colours.
White: Plain white T-shirts are a must-have in any wardrobe. They can be paired with almost anything and add much to your style quotient.
Navy: Navy blue works well when you try to achieve a monochrome look by pairing it with dark jeans.
Black: Black is another versatile option for your t-shirt section. Just like whites, blacks can be paired with almost anything and still elevate your fashion rating.
Outfit Ideas
Here are some outfit ideas you can try with your Armani Exchange T shirts.
Pair It With a Sports Jacket
Pairing your AX t-shirt with a sports jacket adds ruggedness to your look. Make sure you wear a good-quality one to match the high quality of your t-shirt. A coat with arm patches, pleats or ticket pockets adds a hint of irresistibility to your look.
Wear Jeans With a Good Fit
Fitted jeans can make your entire sexier. Therefore, pair your AX T-shirts with denim that flatters your body type. Indigo blue is the most versatile one as it can be dressed up or down for the occasion.
Here are two looks you can try with Armani Exchange T-shirts
Forever day look:
White T-shirt
Dark jeans
Leather boots
Leather jacket
Aviators
Casual night-out look:
Black t-shirt
Charcoal grey trousers or jeans
Polished footwear
A sports jacket
Conclusion
Armani is a luxury brand with a huge following, even among celebrities. Armani Exchange offers the general public quality fabrics, skilled craftsmanship, and designer fashion at affordable prices. Using the above style tips, you can make your Armani Exchange T shirts stand out and elevate your style quotient.
Illuminate Your Style with LED Shoe Lights: A Perfect Blend of Fashion and Technology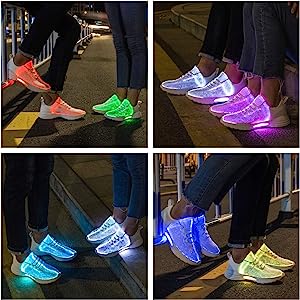 In today's rapidly advancing world, technology has woven its way into nearly every aspect of our lives, even fashion. One remarkable innovation that has been making waves in the fashion industry is LED shoe lights. These illuminating accessories offer a unique blend of style and technology, creating a mesmerizing visual spectacle that turns heads wherever you go. Whether you're a fashion-forward individual looking to make a bold statement or simply seeking a fun way to brighten up your evening walks, LED shoe lights are here to take your footwear game to a whole new level.
The Rise of LED Shoe Lights
As fashion enthusiasts constantly seek innovative ways to express themselves, LED shoe lights have emerged as one of the most sought-after trends. The concept of illuminating footwear may seem futuristic, but it's a phenomenon that has been embraced wholeheartedly by fashion enthusiasts of all ages. This illuminating accessory has transitioned from the realm of novelty to a full-fledged fashion statement, elevating the concept of footwear to a new level of excitement.
Why Choose LED Shoe Lights?
Showcase Your Personality: LED shoe lights are available in an array of colors and styles, allowing you to customize your shoes to match your personality. Whether you prefer vibrant hues or subtle glows, these lights give you the creative freedom to express yourself effortlessly.
Enhance Visibility and Safety: LED shoe lights aren't just about style; they also serve a practical purpose. These illuminating accents increase your visibility during low-light conditions, making them perfect for nighttime strolls or outdoor activities. Ensuring safety without compromising style has never been this easy!
Eco-Friendly and Energy Efficient: LED technology is renowned for its eco-friendly and energy-efficient properties. Unlike traditional light sources, LEDs consume minimal power while delivering stunning brightness. By choosing LED shoe lights, you're not just embracing fashion; you're making an environmentally conscious choice.
Comfort and Durability: LED shoe light are designed to be lightweight and comfortable, ensuring a seamless walking experience. Additionally, they boast impressive durability, making them perfect for daily wear and long-lasting use.
The Science Behind LED Shoe Lights
LED stands for Light Emitting Diode, a semiconductor device that emits light when an electric current passes through it. Unlike incandescent or fluorescent bulbs, LEDs do not rely on a filament or gas to produce light. This unique characteristic allows LEDs to be highly energy-efficient, converting almost all the energy they receive into visible light.
In the context of LED shoe lights, these tiny but powerful light sources are carefully embedded into the soles or uppers of the shoes. A small battery or power source is discreetly concealed within the shoe, providing the energy needed to illuminate the LEDs.
iPhone LCD: A Journey into Technological Brilliance
While we're delving into the world of LED shoe lights, it's essential to mention the technological marvel that is the iPhone LCD. Apple's iPhone series has revolutionized the smartphone industry, and at the heart of this innovation lies the Liquid Crystal Display (LCD) technology.
LCD screens are renowned for their impressive color reproduction, high-resolution imagery, and energy efficiency. The iPhone LCD, in particular, is engineered to deliver a visually stunning experience to users, making it one of the most sought-after smartphones globally. The brilliance of the iPhone LCD complements the allure of LED shoe lights, showcasing the wonders of technology in both personal fashion and handheld devices.
Taking Fashion to the Next Level
As technology continues to intertwine with fashion, LED shoe lights have become a symbol of the ever-evolving intersection between style and innovation. Walking down the streets adorned with these dazzling lights creates a captivating experience for both the wearer and those around them.
Imagine attending a nighttime event with your LED shoe lights gracefully illuminating your every step, leaving onlookers in awe of your distinctive style. Additionally, these lights are not limited to specific shoe types; they can be integrated into various footwear styles, from sneakers to high heels, catering to different fashion preferences.
Creating Memorable Moments with LED Shoe Lights
Beyond their fashionable allure, LED shoe lights have found their way into events, performances, and celebrations. Professional dancers, entertainers, and artists often incorporate these mesmerizing lights into their acts, creating visually stunning performances that leave audiences spellbound.
Whether it's a dance routine set to music or a captivating live performance, LED shoe lights add an extra layer of excitement and magic, turning ordinary moments into extraordinary memories.
How to Embrace the LED Shoe Light Trend
If you're ready to step into the world of illuminated fashion, here are some steps to guide you on your journey:
Choose Quality Products: Look for reputable brands that offer high-quality LED shoe lights. Read customer reviews and testimonials to ensure you're investing in a reliable product that's built to last.
Explore Customization Options: Some LED shoe lights come with multiple color options and lighting patterns. Experiment with different combinations to find the one that best represents your personality and style.
Pair with the Right Outfit: LED shoe lights can elevate any outfit, but they work especially well with darker clothing, as the contrast enhances the luminous effect. Experiment with various outfit combinations to discover your perfect style.
Follow Maintenance Guidelines: To ensure the longevity of your LED shoe lights, adhere to the manufacturer's maintenance guidelines. Proper care and storage will keep your illuminating footwear shining bright for years to come.
Conclusion
The fusion of technology and fashion has given rise to a mesmerizing trend – LED shoe lights. These illuminating accessories provide a unique way to express your personality, enhance visibility, and embrace the wonders of LED technology. From the bustling streets to electrifying performances, LED shoe lights have become an embodiment of style and innovation, captivating fashion enthusiasts and tech enthusiasts alike.
Embrace this enchanting trend and illuminate your path with the radiance of LED shoe lights – a perfect blend of fashion and technology that's sure to leave an indelible mark wherever you go!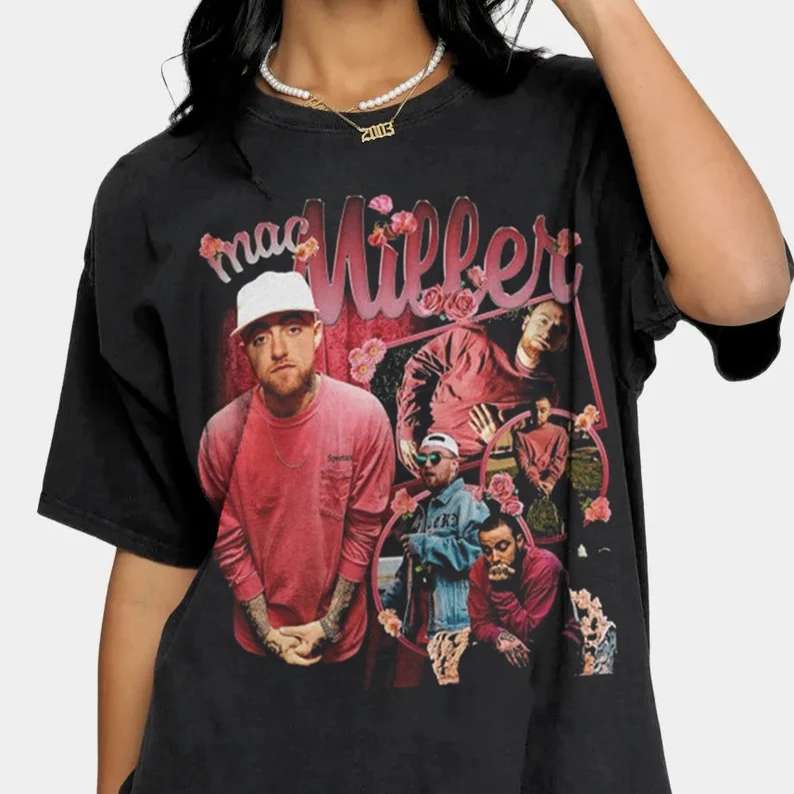 Are you looking to show your admiration for the life and work of Mac Miller? Well, look no further – with our selection of Mac Miller Merch you can express your love for artistry at its finest. From tees to hoodies, hats, bags and much more; we've got everything you need in order to share your appreciation for the late great artist. Our premium quality designs capture his unique essence while featuring saturated colors that are bound to turn heads! Show off your sense of style and spread a little bit of Mac's positive energy every time you slip into one of these awesome creations. With each piece being personally inspected by us before it ships out, what are you waiting for?! Let's pay homage together with some amazing Mac Miller Merch now!
Mac Miller Hoodie
Calling all Mac Miller fans out there! We know how much of a die-hard you can be, and we want to help spread the love for the late icon. Now you can show off your support with our brand new limited edition Mac Miller hoodie! Whether it's a classic logo or a cool etching like "Live Free, Die Happy" or "Stand Up Lyrics Live Forever," this is a great way to stay dressed up while still paying homage to one of the best world icons ever. So what are you waiting for? Get yours now in our collection made exclusively for Mac Miller fans!
Official Mac Miller Hoodie Store
Calling all Mac Miller fans! We are so excited to introduce the official Mac Miller Hoodie Store. Whether you're a fan of his early mixtapes, or still bumping "Circles" on your daily commute – this store is for you. Show your appreciation by embracing some of Mac's most iconic designs from classic albums like KIDS and SWIMMING, and experience quality craftsmanship with premium fabrics that last a lifetime: just like Mac's legacy. Wear something special from merch fit only for the true legends!
Mac Miller Shirt
Calling all Mac Miller fans! We are so excited to introduce the official Mac Miller Hoodie Store. Whether you're a fan of his early mixtapes, or still bumping "Circles" on your daily commute – this store is for you. Show your appreciation by embracing some of Mac's most iconic designs from classic albums like KIDS and SWIMMING, and experience quality craftsmanship with premium fabrics that last a lifetime: just like Mac's legacy. Wear something special from merch fit only for the true legends!
Mac Miller Hoodie Self Care
As Mac Miller fans, we know that wearing a Mac Miller hoodie can be more than just an outfit statement – it's a way to show your admiration for the late artist and connect with his music. But there's something else you can do with that hoodie beyond rocking it as part of your daily look; use it as part of an intentional self-care practice! Today we're exploring how to connect withMac Official Miller Merch Hoodie Store in a meaningful way by setting intentions and actively using them as triggers for positive thoughts and motivation.
3 Lounge Pants for Women in UAE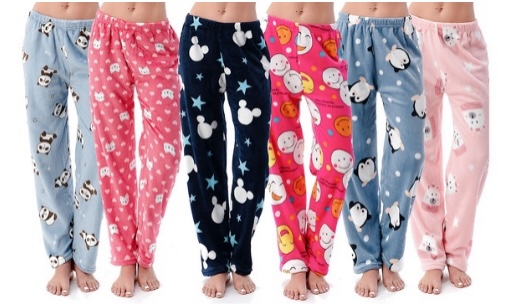 Lounge pants will enhance your style and comfort, so opting for a new pair of lounge pants would not be a bad idea. Lounge pants deliver the utmost comfort, making them one of the most magnificent bottom wear to get in UAE. They are a fabulous addition to your wardrobe as they are ideal for relaxation and downtime. Lounge pants provide a relaxed fit because their soft texture and breathability take comfort to the next level. Wearing lounge pants allows you to chill out and indulge in leisure activities while feeling cozy and at ease. Furthermore, they are not limited to indoor use while also wearing them for casual outings, jogging, or even exercising.
Lounge pants also allow you to move freely and comfortably throughout the day and can be awesome for weekend wear. They can be fusion with a t-shirt, tank top, or sweatshirt and more to look stylish. Brilliantly, this blog carries all the best lounge pants for men In UAE to get without any struggle.
1- Ginger Basics Lounge Pants
When it comes to the flared-leg pair of lounge pants Ginger Basics Lounge Pants is a satisfactory choice for women in UAE. It has simple that can easily contrast with sweatshirts, tops, shirts and others and look chic. The comfort that you will have while wearing this pair of lounge pants is also so much. Because it has a hundred percent cotton textile and keeps lightweight that feels so soft. It features different sizes from small to large and others that you can pick as per your size for a stylish fit. Although, at Namshi online store has everything, fashionable clothing, sportswear, home, beauty and a lot more at the highest discounts rate via Namshi coupon.
2- Ardene Lounge Pants
If you are looking for super soft pair of lounge pants, then Ardene Lounge Pants would not be an inadequate option for women in UAE. It has a flannel print that makes it different from others. It brings different colors, including black, pink and others that you can choose which you prefer. This pair of Longue pants is also too much comfortable and the reason is its fabric. It includes ninety-six per cent polyester and four per cent spandex, so you can stay comfortable. More than that, it has a drawstring that can deliver a perfect and secure fit when you wear them and even look stylish.
3- Emporio Armani Lounge Pants
Emporio Armani Lounge Pants is a high-waist pair of lounge pants, making it the finest pick for women in UAE. This pair of lounge pants gives you a slim fit and can the one of the most suitable for even a weekend home workout. The composition that is contained in this pair of lounge pants has a combo of ninety-five percent cotton and five percent elastase for enough comfort. You can wear it with any of your likeable sports tees, sweatshirts and others while looking fashionable. Next to that, it feels so soft and breathable that make it one of the amazing addition in your closet.