5 Tips To Keep Your Bathroom Clean Longer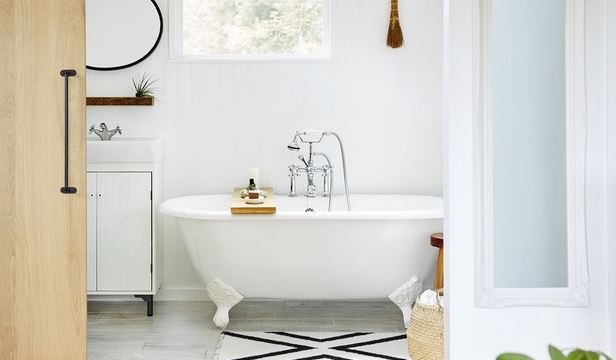 Being one of the most used areas in your home, it's no wonder your bathroom requires cleaning more often than the others.
In general, bathroom cleaning should take place at least once a week—scrubbing the floor and shower walls to remove soap scum and grime buildup, and brushing the toilet to remove germs and bacteria breeding. But, while essential, cleaning the bathroom is probably something you're not fond of.
Good thing, there are habits you can adopt and ways you can do to avoid soiling your bathroom. Continue reading for tips on how to keep your bathroom clean longer so you don't have to scrub it more than you intend to. But, first, let's set the bathroom cleaning guidelines straight.
How Often Should You Clean Your Bathroom?
The frequency with which you should clean your bathroom will depend on how much you use it. For example, if your family of four shares one bathroom, you'll have to clean it more often than someone who lives alone. It mostly depends on your judgment and your collective effort to keep the place pristine throughout the week.
Nevertheless, you would want to do the following at least once a week:
Scrub the toilet
Wipe the sink and mirror
Empty the trash can
Change linens
Organize cabinets
Keep your bathroom fresh and clean longer with these tips:
1. Install bathroom cabinets
Having bathroom cabinets frees up valuable countertop space and helps give the bathroom a cleaner look, overall. From a practical standpoint, it also makes cleaning easier while keeping things easily accessible.
Over the toilet space saver cabinets offer a great place to store essentials like towels, toiletries, and even toilet paper rolls.
2. Keep the bathroom dry
"It's just water." But, the water you leave on the walls and the bathroom floor is the same water that promotes mildew stains, particularly into the grout. Make it a rule that the last one to take a shower wipes the walls, tub, and floor dry.
You can also dry the bathroom by increasing ventilation—open the windows, leave the door open, and don't forget to spread the shower curtain open to dry, too.
3. Keep your cabinet organized
While on the topic of cabinets, you'd also want to keep what's inside organized. Separate your cosmetics, medicines, hair tools, and other toiletries using storage like bins, baskets, clear containers, etc. a clutter-free cabinet instantly makes a bathroom look cleaner.
Regularly check your cabinet for empty bottles, expired products, and items you no longer use. Properly dispose of them.
4. Keep cleaning supplies handy
Store your cleaning supplies preferably in the cabinet under the sink where they are easily accessible. A stash of disinfecting wipes lets you instantly clean watermarks, splatters, and other stains when you see them—keeping them from drying and becoming harder to remove.
Some other cleaning supplies you should have in stock include bleach, surface sprays, brush, and wiping cloths for spot cleaning.
5. Flush every time
You may be a little conflicted about this one: flushing every time avoids yellow stains in the toilet. On the other hand, it wastes a lot of water.
It all boils down to your priorities: flush with every use if you care so much about keeping your toilet clean. But, if you don't mind a little grime to conserve water, just flush every after a few uses. You can always keep the lid closed most of the time.
There are many other ways to take diligent care of your bathroom, some of which involve habits you can form so that you'll clean it less often:
• Brush your teeth face down to avoid sending suds on the mirror and the countertop
• Wash your mats at least once a week
• Skip the bar soap and use liquid soap instead to save your counter from the grimy soap dish
• Use drain covers to keep scum and hair strands from falling through the drains
• Prevent shower curtain buildup by spraying its bottom with bleach cleaners several times a month
• Wipe the counter after doing your makeup to keep stains from building up.
• Keep things off the floor—clothes, towels, etc.
• Install towel bars to hang and dry your towels.
Takeaway
No one has the time to scrub down the bathroom from floor to ceiling on a daily basis. But, taking a few minutes every day to do these things can go a long way in keeping your bathroom fresh and clean in between major cleanings. As it turns out, the mantra clean as you go also applies to this part of your home.
Do you have any other habits that help you maintain a clean bathroom? Let us know by leaving a comment below! Don't forget to share this article online with your friends, too!
Water Filtration: Types, Benefits, and More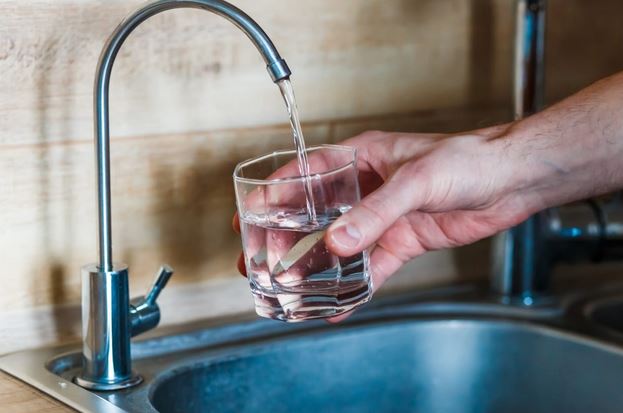 "Drink more water!"
That's what you hear on TV and the internet. That sounds good, but water can get expensive when you buy bottled water.
Tap water is much cheaper, but the taste is not the best. Plus, you don't know if they are treating the water with things that aren't good for you.
If you want better water, you need to look at a water filtration system.
Here are a few key things to keep in mind when you are looking for the best water filtration system for your home.
Assess Your Needs
When looking at the best water filtration system, you want to first look at what type of water needs you have. If you just want better drinking water, a countertop or under the sink unit may be best.
Some people need water filtration for the whole house. This can be because the water is over-treated or very hard.
Water Source
There are two main sources of water: water provided by a city or county, or well water. If you have well water, you can have it checked to see how pure it is and what contaminants might possibly be in it.
City water is checked yearly and they are required to provide a water report if you ask for it. This report will give you the test results and let you know what contaminants are in them.
There are many types of water filters, but for the home, the most common are carbon filtration or reverse osmosis filtration.
Carbon Water Filtration
Carbon water filtration is the most common and can be the least expensive.  Carbon does a great job of getting the water to taste better and that is what most people want.
Carbon can get some contaminants out, but it depends on the type of carbon you use. There is standard activated carbon and catalytic carbon.
Many systems use standard, but catalytic carbon is growing in popularity.  It is a stronger type of filtration that takes most of the contaminants out.
Catalytic carbon also offers chloramine filtration. Chloramine is used to treat water, but cannot be taken out of the water by most other water filters.
Reverse Osmosis Filtration
Reverse osmosis is the other common water filtration system for the home. It does an incredible job of getting contaminants out of the water.
Its biggest drawbacks are the cost of installation and the cost of the filters.
Reverse Osmosis systems usually add a carbon filter to their system because they do not take out chloramines.
The Best Water Filter for You
Like everything else, picking the best water filter for you depends on your needs, your water, and your budget.
Research your local water and find out how they treat the water.  This will help you see what they treat the water with and how it affects you.
Drinking more water is a great healthy habit. For more healthy tips, check out our other articles for your health!
Here's Why You Should Consider Building an Addition to Your Home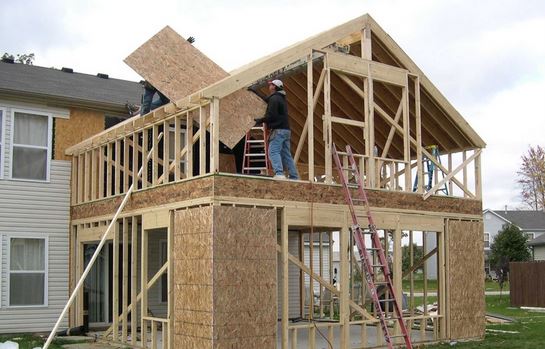 What could be better than your current residence? The majority of individuals will respond to a more prominent place. Indeed, bigger doesn't always mean better. However, home extensions aren't simply for showing off to your neighbors and friends how big your house is. There are a variety of practical reasons to get an addition as well. Continue reading to learn about the advantages of home additions.
Space with A Purpose
Perhaps you want to create a specialty space, such as a music room, a home office, a sunroom, or expand a front or rear entry. Instead of giving up a bedroom, you should try adding a room expansion with a specific purpose. If you add a music room, you can get additional insulation and soundproofing that you wouldn't get if you converted a bedroom. Because several folks work from home, why not set up a home office?
Alternatively, you may want to bring the outdoors in and create a sunroom where you can read in natural light. They're also excellent playrooms for kids. Alternatively, perhaps you require a mudroom near the backdoor where the kids can store their shoes and coats. Alternatively, you may like to increase the entrance foyer with a guest closet and room for when many people arrive at once.
Taking Care of the Family
Perhaps you have two younger children who have matured enough to require their beds. You may listen to them squabble late into the night while trying to sleep, or you can take action by hiring a home additions builders to add an extra bedroom to your home. Further, an extension is a terrific method to add a new bedroom to a home for a growing or existing family. Unless you don't mind sleeping on your couch, you should consider additions if you have in-laws or elderly parents staying with you for lengthy periods.
Extra Money
You may be longing to be a landlord, but you cannot afford a down payment on an investment property. It's no problem. You can turn your family home into a money-spinner by adding an extra room and possibly a kitchenette and bathroom.
You can also give your tenant their entry, so they don't have to use the front door. You should have no problems locating a one-room rental because there are so many individuals looking for them. When drafting a lease, make sure you do your study.
Increased storage capacity
You may only require a utility room to store your activities, sporting goods, musical instruments, clothing, boots, children's toys, and so on. You now have a location to keep all of this stuff in one spot without cluttering up the spaces you're attempting to enjoy by adding an addition. To make the organization even more accessible, including shelving and bespoke cabinets in your addition.
It makes sense to expand your home. However, before you decide to place your property on the market, you should speak with experienced home additions builders about the advantages of expanding your home. Additionally, expansions can alleviate your living space or storage issues while also increasing the value of your home.
Relocating Nemo: What You Need to Know about Hiring Aquarium Movers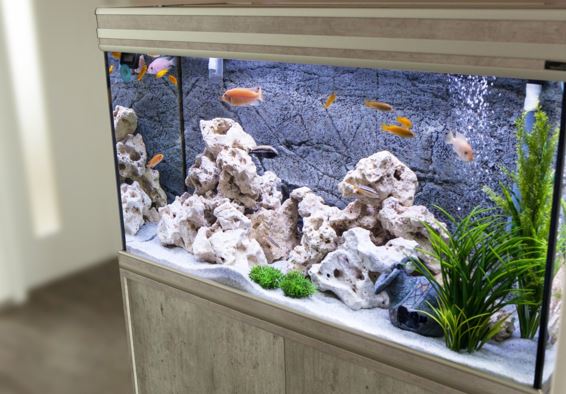 You're going to be moving within a few weeks. You've got almost all your things in order. The only thing you're worried about moving is your fish tank.
It's 50 gallons, so it's not exactly lightweight, and you don't want to stress out your pets. That's why many people hire aquarium movers to tackle this complicated task. If you don't have the money for that, you can handle the job on your own.
We can teach you everything you need to know to get your fish settled into their new home. Check out this guide to learn what it takes to move an aquarium and find out if hiring movers is the way to go.
Can You Move the Aquarium Yourself?
The answer here is yes. moving an aquarium is possible without asking for any outside assistance. We will warn you that it isn't easy to pull off, and you may lose a few of your scaly friends along the way if you're not careful.
Keep Some of the Water
Before you completely drain your fish tank, you want to grab as much water out of it as you can. It will cut water cycling time in half when you're setting the aquarium back up.
You're also going to use it when you're transporting your fish. By moving your fish in the water that they are accustomed to, you cut down their risk for shock. You'll need to transport your aquarium accessories in the water as well.
We will warn you that the bacteria that help the fish adjust won't last for too long once they're separated from your aquarium. If your move is going to take longer than a day, go ahead and empty the tank all the way and treat it like brand new once you get it to your place.
Packing Your Plants and Decorations
Trying to move your aquarium with a bunch of gravel in it won't work. It will put stress on the seams of the glass, which can cause it to shatter the moment you hit a nasty bump on the road.
Empty all the gravel into bucks or containers with lids. Do the same for your castles and other accessories. If you have any aquarium plants, place them in a container with some of the tank water.
This will keep them from drying out on the way to your new home.
Packing the Filtration System
For a short move, you can put your filtration system like a protein skimmer in a small container of water from your aquarium to preserve the bacteria.. Again, if you're going to be on the road for more than a day, those bacteria will die.
At that point, go ahead and clean your filter or toss it in the garbage. You should pack the filtration system by itself, but if you have limited space, you can put it in with your other equipment. Filters do tend to be a little on the fragile side, so you'll need to treat it as such.
Finding Housing for Your Fish
Fill a bag with aquarium water and place a single fish in it. Let some air into the bag before you seal it and place it in a styrofoam cooler. This should go without saying, but don't stack bags on top of each other in the cooler, or you'll crush your pets.
Stop throughout your trip to open the bags and reseal them with air. This will help keep the oxygen supply replenished. Don't feed your fish before the move. Most aquatic species can live for a week without food, so they'll be fine.
Getting the Tank Where It Needs to Go Safely
If you're working with a small aquarium, it will fit in a box that's specifically made to transport glass. Larger aquariums will have to be placed in a customized crate for travel.
Why Hire Aquarium Movers Instead
As you can see, moving an aquarium long distance is a lot of work. It's for this reason that many people elect to hire professional aquarium movers to tackle the job instead.
Tanks Can Be Fragile
Your aquarium is going to need a lot of protection or else it will shatter in the moving truck. As you can imagine, this will make it both difficult and dangerous to offload the rest of your belongings.
Large 50-gallon tanks can be expensive as well. That's why you should learn more about aquarium movers and keep your investment safe.
Tanks Are Heavy
It doesn't matter if you drain your fish tank and remove all the accessories. Depending on the size of the aquarium, it will still be pretty heavy.
You'll need multiple people to help you heave it into the moving van. Instead of relying on your family and friends, let the trained professionals take care of it.
Time Is of the Essence
When it comes to moving your fish, time is of the essence. They're fragile beings that can't be separated from their tank for too long. You have to get your move done as fast as possible.
Aquarium movers near me have years of experience handling every size tank imaginable. Rest assured they'll be able to get your tank into the moving truck a lot faster than you can.
Get Your Fish Settled Into Their New Home
One of the hardest parts about moving is getting your fish to their new destination in one piece. If you're not careful, you may break the tank or lose a few fish along the way.
That's why many people hire aquarium movers instead. They have all the expertise needed to get your fish tank where it needs to go. Give them a call today.
Are you looking for more ways to make your move go as smoothly as possible? Check out our blog for all the latest tips and tricks.