5 Tips on Writing Better University Assignments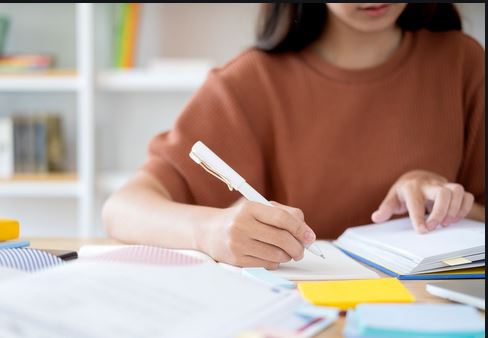 Students encounter numerous challenges in university life. Among these challenges is completing assignments- it requires critical thinking skills, communication, and adequate research. Here are five tips to help you write better university assignments:
Writing academic papers requires you to begin by planning- it allows you to prepare high-quality papers. Besides, it reduces the amount of time you spend writing- without proper planning, you will likely stare at your computer screen trying to figure out what to write. You should, therefore, plan your work to identify the number of sections to include their flow, information required, and the sources. You can use software such as Outline and OneNote to help you organize your key points into an outline, which you can use to prepare your first draft. Besides, EssayMojo.com provides assignment writing service thus you can seek help from them when are really held up.
Use a variety of information sources.
In most cases, students overlook the sources available for research. You can search the Internet or visiting the library to access sources such as books, journal articles, newspapers, and magazines. Even professors avail resources for you to use. For instance, the rubric provided informs you how your teacher will grade the assignment. It, thus, shows you the learning outcomes and requirements for obtaining a pass or credit. The teacher's other resources include discussion boards, sample assignments, reading lists, and lecture recordings. Students who use all available resources achieve better outcomes than their counterparts.
Selecting appropriate words
Students should write university papers more technically and formally than the language used in other platforms like social media. The language used in academic writing is also more precise, especially in STEM subjects. If you cannot find appropriate words to write your paper and need help, you can use Writefull and SkELL.
Cite your work and reference accordingly
Plagiarism is a severe academic offense in all universities. It refers to utilizing someone's idea without acknowledging them. To avoid plagiarism:
Paraphrase information from sources while adding your opinions.
Cite any information acquired from a source.
If you are unfamiliar with the referencing styles, visit the school library and seek help from the librarian.
 You can also use online referencing resources like Mendeley and EndNote, which will help you create citations and references for your sources. While the software will save the time you spend referencing, you need to familiarize yourself with the referencing styles and use them without using the software.
As indicated earlier, if you want to perform better in your writing assignments, always plan, and draft your paper. Editing is an equally significant step in the writing process. Be sure to leave some time to check your paper before the deadline. During this time, counter check grammar, spelling, and punctuation. Although no software can detect all errors, Grammarly will help you minimize mistakes, inaccuracies, and inconsistencies. Besides having a proofreader, you need to read widely to expand your vocabulary and improve grammar. Moreover, some universities offer academic support services- you can check if they offer English courses.
Now you know how to improve your writing skills at the university! Keep practicing them to write better assignments.
7 Consequences Of Improper Rubbish Disposal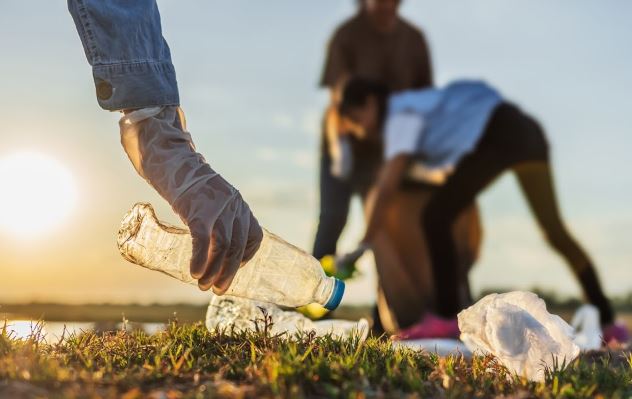 Everyone deals with rubbish every day, everywhere. Whatever you do, whether you're at work, in school, or at home, you handle things that would then result in additional waste. That's why it's essential for everyone to know the proper waste disposal and management. At work, you will notice that numerous trash bins surround your offices everywhere to ensure that you have a place to dispose of your waste when needed. The same goes for schools, in the malls, or even at houses.
However, despite knowing the importance of proper waste management, some people still insist on disposing of their rubbish everywhere. Or, they may choose to dispose of the trash themselves but in the wrong way and the wrong place. This is when environmental issues arise, especially when toxic rubbish is involved. One improper disposal of your waste can already have an adverse effect not only on the environment but especially on human beings.
To enlighten you, here are the seven catastrophic consequences of improper rubbish disposal:
Soil Contamination
This is the number one consequence brought by improper rubbish disposal. After all, most wastes end up in the soil or landfills. As these wastes break down in the soil, they excrete hazardous chemicals that will easily leak and be absorb into the ground. These chemicals will then be absorbed by plants growing around the area. Since plant growth has been dangerously affected by the chemicals from the soil, it'll also be unhealthy and dangerous for animals or humans feeding on those contaminated plants.
Thus, it's important that every household takes responsibility for their waste. If you're unsure of where or how to dispose of your rubbish, contact the professional rubbish removals instead. You may check the Same-Day Rubbish Removal homepage and book your scheduled day to have all the types of waste you have picked up and disposed of properly, rather than trying to throw them away on your own improperly.
Air Contamination
Some wastes that consist of dangerous chemicals like acids, commercial products, or bleach must be disposed of properly. Otherwise, not only will it contaminate the soil, but as well as the air. The fumes from these chemicals are too strong that they can easily pollute your air and fill it with toxins.
Aside from that, some people tend to burn their papers and plastics as an "easier way" of getting rid of their rubbish. Unfortunately, the emitted gas and chemicals from the smoke will only hurt the ozone layer so badly. The smoke also poses a health risk when mixed with the air that animals and humans breathe. The chemicals from these smokes may cause respiratory problems and even cancer.
Water Contamination
While some improperly disposed waste will go into the soil, its chemicals can also leech into the groundwater. This water is constantly used for drinking or watering local fields. This contaminated water will ultimately mix into the water streams and other larger bodies of water.
The polluted water can be dangerous to marine life, especially if they directly come in contact with it. It can either suffocate the fishes and other marine animals, including the corals. Moreover, these contaminated fishes will then be dangerous for humans once they consume them.
Negative Impact on Human Health
Improper rubbish disposal is not only dangerous to the air, water, and soil, but it also poses a much greater risk for human beings, especially those living near the polluted area. If you think about it, it's like a domino effect. Whatever you throw around will have series of adverse effects on the soil, air, and water, and eventually, it'll come back to you and cause negative impacts on your health. Some of these health issues may include respiratory problems, skin irritations, growth problems, blood infections, or even reproductive issues.
Negative Impact on Animals or Marine Life
Your carelessness and irresponsibility of waste disposal don't only affect humans. Animals and marine life will also suffer from the consequences. Cigarette butts, Styrofoam, and plastic cellophane are known to cause deaths among marine animals who consume them. Meanwhile, animals who eat plants around the contaminated ground and areas are at risk of poisoning due to the hazardous toxins found within the soil.
Disease-Carrying Pests
Polluted areas, sewage areas, and landfills are the favorite breeding spot for rats, cockroaches, and mosquitoes. These pests are known to bring life-threatening diseases and bacteria. Moreover, the production of moisture from waste is also another favorite breeding ground of molds, another disease-carrying element.
Extreme Climate Changes
Greenhouse gases are one of the primary causes behind the drastic weather changes that the planet is experiencing. It's often caused by decomposing waste that releases gases and spread around the earth's atmosphere and trap heat. From extreme typhoons to smoldering heat, people experience and suffer the harmful effects of greenhouse gases.
Help Restore the Planet
Now that you know how catastrophic it is to dispose of your waste improperly, it's time that you pay more attention to your waste management and help with its restoration. Human beings need to remind themselves that there's only one earth, one planet, and whatever harm you do to it will always come back to you. So, take care of your environment and start by following proper waste management. It's everyone's responsibility for your planet, yourself, and for your children in the future.
Where Can I Learn Courses for Free?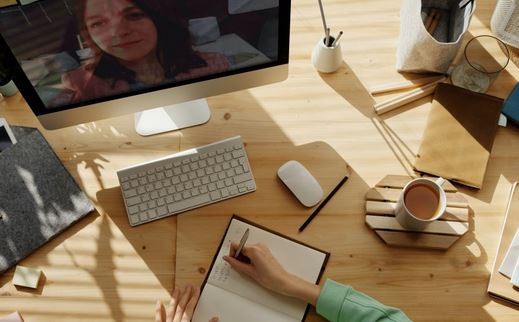 A research report by Facts and Factors has highlighted the fact that the global eLearning market was worth USD 144 billion in 2019 and is predicted to reach USD 374.3 billion by the year 2026. For the duration of 2019 to 2026, it is estimated to grow at a Compound Annual Growth Rate (CAGR) of 14.6%. The key players contributing to this eLearning market growth are Citrix Education, SAP SE, Oracle Corporation, Microsoft Corporation, Adobe Systems, and Aptara. Some of the factors that are driving the adoption of eLearning are economic development, internet penetration, technological advancement, and growing demand for reskilling and upskilling.
Apart from the factors mentioned above, the COVID-19 pandemic was the major reason why the usage of online learning platforms increased drastically in 2020. With the studies of millions of students getting affected by the indefinite shutdown of universities and other educational institutes, there was only one option left for students to continue their learning, i.e., adopting internet-based learning. Students started exploring a number of eLearning platforms ranging from K-12 education, competitive exams to engineering subjects, personality development, etc. Professionals too, having some spare time due to the work from home scenario, started using eLearning platforms to upskill themselves.
In light of the above trend, the search for free online training providers also began. A number of existing training providers started offering free online courses to expand their user base and gain a considerable chunk of the overall eLearning market. Now the quality of the courses is something learners seek given the fact that not all the free courses are worth their time and effort. So, in this article, we have listed some of the top training providers who offer best-in-class free courses online in a range of categories.
Let's dive in!
SkillUp by Simplilearn
Simplilearn is the world's leading certification training provider that aims to impart in-demand digital skills to professionals. Its SkillUp initiative is designed for those learners who are seeking free online courses to upskill themselves. It offers high-quality and in-depth courses on a wide range of fields like digital marketing, cybersecurity, data science, artificial intelligence, big data, cloud computing, business and leadership, and so on. The courses have a cutting-edge curriculum designed by industry experts to help you learn things from scratch. You can also explore their paid programs if you want to gain more skills.
Cognitive Class
Your trust in Cognitive Class will increase by knowing that it is an initiative taken by the popular tech giant IBM to address the shortage in skills related to emerging technologies like blockchain, data science, big data, cloud computing, and AI. Apart from video tutorials, they offer a virtual lab environment that allows learners to practice what they learn. To get started, you need to register, select a learning path, and take one or all the courses included in it. Some of the popular learning paths are – Blockchain for developers, Applied data science with Python, Deep Learning, Hadoop Fundamentals, and Spark Fundamentals.
Codecademy
If you are a coding enthusiast and wish to enter the world of programming languages, then Codecademy is for you. Their aim was to create a new, interactive way of learning and make it engaging, accessible, and flexible for as many people as possible. It has over 50 million learners who have applied their knowledge to real-world projects and tested it with tailor-made quizzes. Its popular courses are related to programming languages like HTML/CSS, Javascript, Python,  R, SQL, Ruby, Swift, Kotlin, and Java. The courses are free of cost and beginner-friendly as well.
Google Digital Garage
The growing popularity of eLearning led even Google to step into the field and offer free learning content designed to help learners grow their business or jumpstart their careers. There are basically three categories its courses are based on – digital marketing, career development, and data and tech. Some of the courses are available on the Google learning platform itself, while others can be found on platforms like Coursera. Its Fundamental of Digital Marketing course is popular among aspirants seeking a digital marketing career, and its certification is recognized across companies.
Udacity
Udacity is an eLearning platform where lifelong learners come to learn new skills, land the desired jobs, and build the lives they deserve. The platform has a presence in over 190 countries and a user base of over 160,000 students. Though Udacity's Nanodegree programs are its main attraction, it has now launched a range of online courses to contribute to some of the most exciting and innovative fields in the job market. AWS Machine Learning Foundations, Intro to Python Programming, Developing Android Apps with Kotlin, Intro to Data Structures and Algorithms are some of its popular technology courses available for free.
Now that you are aware of all these platforms don't delay your learning process. Online courses can be accessed anytime, anywhere, and fit easily into your schedule. Get a chance to learn from industry experts and practice your skills through industry projects and capstones. Once you gain the necessary digital skills, you will become eligible for a number of career opportunities available out there.
Find Out The Meaning Behind Your Stones
You've got some beautiful gemstones or crystals and now you want to know what properties they have. The rich colors and twinkles of light are so mesmerizing, aren't they? How do you find out the meaning behind your stones?
History
Crystals and gemstones have been used for thousands of years for more than just decoration or currency. Most cultures have beliefs and rituals surrounding these beautiful stones.
For example, in Neolithic times agate stone meaning was tied to a deep connection to the earth and home. The ancient Egyptians used quartz in their burial rituals to help the dead find their way in the afterlife and the priests used it to balance energies in the body. In India, stones were used in healing and to counteract the effects of astrology.
Looking into the historical uses and lore of your particular gemstones or crystals in one way to find the meaning behind them. Finding information about stones that has persisted over the centuries is one way of verifying the meaning behind your stones.
Search Online
There are many resources for finding the properties of various minerals. When searching online try to make sure you are reading a credible source. It can be hard to do as anyone can write a blurb about what different crystals mean and throw it up online.
Books
There are some really beautiful books out there for learning more about crystals and their meanings and uses. Judy Hall has written several great reference books about crystals. The Crystal Bible is a quick guide for most of the stones you will find and has color photos and a condensed explanation of the characteristics and benefits of each stone.
Check out your local library or book store to find other good sources.
Message Boards
Online groups and message boards for various spiritual practices that utilize gemstones and crystals may be a good source of information. Members can point you toward great online resources and books to find what you need.
Members of such groups may be able to speak from experience as well and can share with you the effects their own practice with crystals and gemstones has had in their lives.
Intuition and Color
Use your own intuition when searching for the meanings and properties of your stones. Perhaps you feel a certain way when you hold a stone during meditation, you could be intuiting the meaning of that stone.
Colors can be a strong clue. Matching the colors of the stones you are researching to the properties you are looking for may work well for you.
Chakra colors can be a good starting point. Green for the heart, for example, could lead you to peridot, green aventurine, or jade. Or, perhaps a red stone makes you think of courage or passion. Maybe that red jasper you have lends itself to building a courageous heart.
Wherever your journey of discovery leads you, remember to enjoy the beauty of your crystals and gemstones, and don't get too caught up in finding the "right" information.