5 Home Appliance Maintenance Tips to Make Life Easier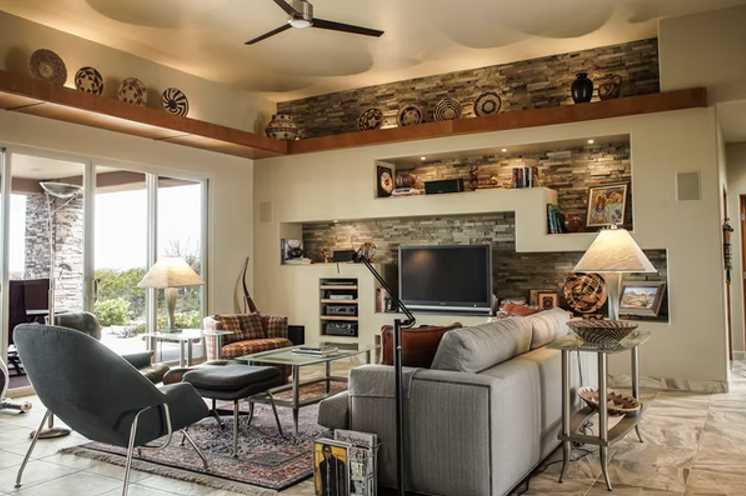 Home appliances are an expensive investment and crucial in making your life easier. However, these appliances may break down or fail to function if not taken care of properly. Failing to maintain your home appliances also leads to costly repairs and replacements.  Read on for tips to maintain your home appliances to make life easier and prolong their life.
1.   Clean the refrigerator and freezer
The fridge is often the most overlooked kitchen appliance when doing routine cleaning. Failing to clean the refrigerator leads to bacteria buildup, which results in cross-contamination. To clean and maintain your fridge, you should:
Vacuum your fridge's coils to remove debris, dirt, and dust particles and scrub off the door gaskets
Stock your freezer and refrigerator, as he fridge runs more efficiently when it's fully stocked as the stored food has a thermal mass which helps to eliminate warm air
Eliminate ice build-ups in the freezer
Reposition the refrigerator to allow more airflow
Ensure that the freezer and refrigerator are running at proper temperatures to improve efficiency
2.   Avoid overloading the dryers and washers
While home appliances such as dryers and washing machines make your life easier, they also contribute to increased water and electricity bills. To cut down your energy bills, you may overload these appliances, which is a bad idea. Overloading your dryers and washing machine leads to extensive damage to belts, motors, and other moving parts. Check out this appliance help blog to learn more.
3.   Keep the microwave fresh
Prolong the life of your microwave by keeping it clean and fresh. To clean your microwave, you should add two cups of water and two tablespoons of white vinegar into a microwave-safe container.
Next, put the bowl or cup in the microwave and set it for three to five minutes. After the set time elapses, leave the door shut to allow steam to clean the unit. Finally, remove the bowl and use a damp towel to wipe the microwave's interior.
4.   Clean air conditioner filters
Your air conditioner filters are vulnerable to dirt and dust particles which often clog them. Clogged filters restrict airflow reducing your appliance's lifespan and energy efficiency. As such, you should clean your air conditioner filters weekly. To clean the filters, vacuum them to remove as many dirt particles as possible. You could also replace the unit if your air conditioner uses a disposable filter.
5.   Keep the garbage disposal sharp
Keeping the garbage disposal blades sharp ensures that the unit functions properly, therefore preventing sink blockage. To sharpen the garbage disposal unit, you should freeze a mixture of water and lemon slices in an ice tray. When frozen, drop the ice cubes in the unit and switch the disposal on. This will not only sharpen your garbage disposal's blades but also eliminate foul odor.
Endnote
Home appliance maintenance is the key to saving money on repair and replacements and prolonging the unit's life. You should regularly clean your refrigerator, air conditioner filters, and microwave and sharpen your garbage disposal blades, among other home appliance maintenance hacks. You could also hire a professional contractor for quality appliance maintenance.
Concrete Looks Beautiful in Many Places Around the Home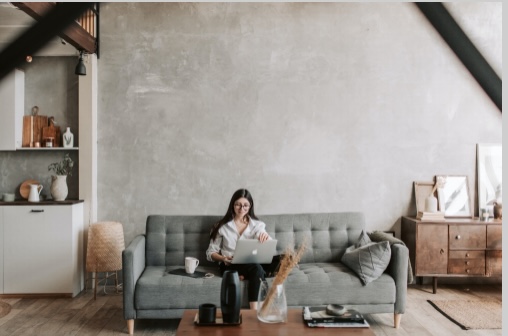 When people talk about rural splendour in the city, they usually refer to older, rustic building materials like barn wood. Whether you live in an apartment with a barn wood coat hanger or a far-flung cabin in the woods, if you post pictures of it, you're sure to get a lot of Instagram admirers!
Concrete is one of the most beautiful materials that doesn't get as much attention these days. Let's check out how beautiful it can look in and outside your home.
Poured Concrete Walls and Floors
Concrete floors and even walls can create exciting interiors in loft-like spaces. The industrial vibe feels modern, and you can really warm up the home by combining things like rugs, natural light, and hanging wall art.
Practically speaking, concrete floors and walls are built solidly, and they're incredible sound barriers. Feel free to turn up your stereo's volume, and don't fear exposure to your neighbour's music.
Concrete can be a warm and homey material, even if it's typically associated with industrial settings.
Garden Features
Concrete has come a long way over the centuries! We're no longer confined to rudimentary mixtures of what was locally available.
Today, industry leaders like Elite Concrete offer a variety of luxury finishes to make your outdoor spaces look and feel beautiful. For example, you can get a custom-made Limestone Finish that provides the smooth look of the expensive stone without the price tag or maintenance required.
Stamped concrete looks convincingly like flagstone or slate and also comes at a much lower cost while being easier to maintain. Concrete may not be the first thing to come to mind when you think about outdoor gardens, but modern concrete can look like natural stones that any arborist or green-thumb enthusiast would love.
Ultimately, concrete can blend into a natural landscape as seamlessly as any stone.
Driveways
Once, a driveway was just a pile of stones because cars weren't good for the grass. Today, concrete can offer a lower-cost alternative to real stones that looks like sophisticated masonry.
Industry leaders make concrete that looks like one or multiple types of interlocking stones. You'd never guess it was concrete! Even better, the concrete is stain-resistant, so you don't need to worry about cars dripping on the driveway.
It also prevents weeds from growing, the colour remains the same permanently, and they're weather resistant. Ultimately, there's no compromise to make between functionality, aesthetics, and price.
In fact, concrete is the perfect material for patios, steps, and outdoor landscaping features, like planters. Basically, anywhere you'd want to put beautiful stones in an outdoor setting is perfect for stamped concrete.
The materials that go into our homes need to be both beautiful and practical. They should make us feel good and joyful to be in their presence while also serving important functions. The days of blending local stones and river water to form bricks are long gone, and today's incredible technology makes concrete both functional and beautiful to behold all around your home.
QualityRoofer.com Vaughan is a Top Roofing Company in Vaughan, Ontario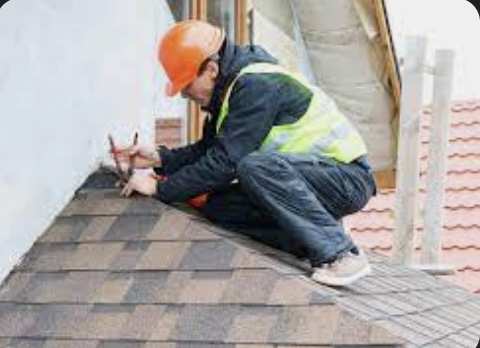 Details:
Phone: +1 647-243-9919
Address: 290 Caldari Rd, Concord, ON L4K 4J4, Canada
QualityRoofer.com Vaughan is undoubtedly the best roofing company in Vaughan, offering exceptional roofing services to its customers. The company's commitment to quality workmanship, professionalism, and customer satisfaction is unparalleled in the industry. Here's why:
First and foremost, QualityRoofer.com Vaughan based in 290 Caldari Rd, Concord, ON L4K 4J4, Canada, with a phone number of +1 647-243-9919 is staffed by highly trained and experienced professionals who are experts in all aspects of roofing. From the installation of new roofs to the repair of existing ones, their team of roofing specialists has the knowledge and skills necessary to get the job done right the first time.
Some of the most popular roofing services offered by QualityRoofer.com Vaughan include:
Roof installation
Roof repair
Roof replacement
Roof maintenance
Emergency roofing services
Shingle roof installation
Flat roof installation
Metal roof installation
Tile roof installation
Cedar shake roof installation
Skylight installation
Gutter installation
Gutter repair
Gutter cleaning
Fascia and soffit installation
Roof ventilation installation
Attic insulation installation
Chimney repair
Chimney flashing repair
Chimney rebuilding
Roof leak repair
Roof inspection
Snow and ice removal from roofs
Roof cleaning
Roof coating
Commercial roofing services
Residential roofing services
Whether you're a homeowner in need of a new roof or a business owner in need of commercial roofing services, QualityRoofer.com Vaughan has got you covered. Their commitment to excellence and customer satisfaction is second to none, and they will work tirelessly to ensure that you are completely satisfied with their services.
In conclusion, if you're looking for the best roofing company in Vaughan, look no further than QualityRoofer.com Vaughan. With their extensive range of services and their team of skilled professionals, they are sure to meet all of your roofing needs and exceed your expectations.
Best Shower Head For Low Water Pressure You Should Install In Your Washroom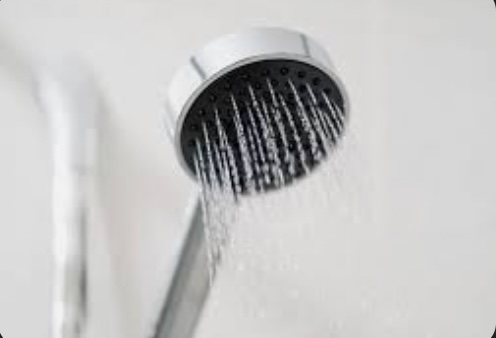 If you have low water pressure in your home, you may be wondering what the best shower head for low water pressure is. There are a few different factors to consider when choosing a shower head, such as the type, size, and price. Keep reading to get the shower head for your washroom.
Choices for the Best Shower Head for Low Water Pressure
A few factors to consider when choosing a shower head are the pressure inverse of the flow rate, the size of the shower, and the type of water pressure, high, low, orifice. Other factors to consider are the type of HEADS Horns, jets, orifice, and shower curtain or door.
The higher the pressure, the more water the head can use. The smaller the orifice, the more water the head can use per minute. The type of HEADS-Horns, jets, and orifice indicated by the number of water jets will also affect the amount of water the head can use.
It's important to ensure the shower head is compatible with the type of water pressure in your home. If the pressure is too low, the water will not flow through the head adequately, and the shower will not be able to produce the desired showering results. If the pressure is too high, the water will not reach the ground, and the shower will not be able to produce the desired showering results.
MyHomeware All Direction Shower Head Chrome
The MyHomeware all-direction shower head chrome is a great choice for anyone looking for a high-quality showerhead. Made from brass with a chrome finish, this shower head is built to last. It also features a water restrictor to help conserve water and an adjustable shower arm that moves up and down for a perfect showering experience.
An all-direction shower head is a popular option. As the name suggests, this type of shower head can be rotated in all directions, which makes it easier to direct the water flow exactly where you want it. This can be especially helpful if you have a small shower space. And suppose you have a large shower space or enjoy showering with multiple people. In that case, the all-direction shower head can be a great option.
What are the benefits of the best shower head for low water pressure?
Using the shower head for low water pressure has many benefits, especially in an area with low water pressure. One of the biggest benefits is that it can help to save water. Low water pressure can often lead to water waste because people often have to use more water to get the same amount of water pressure as they would with higher water pressure. This can lead to higher water bills and even water shortages in some areas.
Conclusion
Using the shower head for low water pressure can also help extend your shower head's life. Their low water pressure shower head is that it can help to improve the quality of your shower. With the shower head for low water pressure, the water will come out in a much more controlled way, which can help improve your shower's quality.