5 Common Manufacturing Mistakes to Avoid for Small Businesses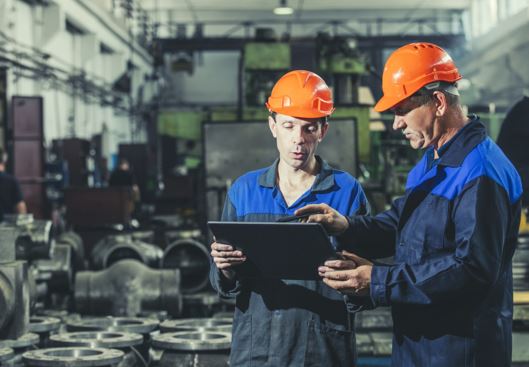 Did you know manufacturing isn't all doom and gloom? In fact, as the pandemic subsides, American factories are roaring back to business. Successful manufacturing companies must be profitable while also providing high-quality goods for customers.
It is a difficult industry to crack and requires a great deal of investment up front to ensure you don't make common manufacturing mistakes.
Keeping quality high and costs low is a delicate balancing act, and mistakes are easy to make.
To ensure your manufacturing business is thriving, here are a few common manufacturing mistakes to avoid.
Great Product
Your product is only as good as the quality of the equipment you use to manufacture it. Not all cheap equipment delivers a poor-quality product, but a lot does.
Avoid old appliances that are not in good condition or household appliances that are not built for industrial use. Don't try and get your equipment on the cheap.
If you buy an existing machine, look for machine reviews. Mid-range devices tend to be the better choice when relying on ratings. If you order custom-made products, check the manufacturer's ratings.
Equally, you don't have to rush into buying the most expensive gadgets. Even if you make premium products, the mid-range equipment is likely to provide the quality you need. Weigh up what you need.
Smart Tech Speeds Up Processes 
The technological progress of the last 20 years has changed the manufacturing industry. Don't be cynical about it. Smart tech isn't destroying jobs; it's an engine of growth. Embrace it.
Intelligent sensors in machines can predict errors before they occur. Many processes can be automated. This helps to improve productivity at lower costs. But it requires investment upfront and trying new things.
Changes can be delicate and scary, but it is necessary to keep pace with the competition and meet the increasing demands of customers.
Despite the clear advantages, some companies still make the mistake of refusing to adopt technologies. This is because of the effort it takes to learn, apply and implement the technology, even though they have been using the same practices for many decades.
Health and Safety is Key
Certain devices may pose a health and safety risk that cannot be remedied, resulting in products that do not meet the specifications. Your workers can also be at risk.
As soon as an error is detected, take measures to repair or replace machines. Many companies delay repairs caused by errors or worse to save costs.  Prioritize repairs and avoid doing them during normal business hours.
After maintenance and repair, it is important to clean the equipment regularly. For most industrial manufacturing machinery, cleaning is actually apart of the maintenance process. The best way to cleaning industrial manufacturing machinery is with dry ice blasting from a dry ice Melbourne expert, this will ensure the machinery is contaminant free for regular use.
Health and safety are one of the most important and good manufacturing practices.
Common Manufacturing Mistakes: Learn From Your Errors 
You can learn from your errors when you are starting a manufacturing business. It's easy to continue with systems and processes if they seem easy, but cutting corners costs money in the long run.
Buy the right equipment for you and listen to your workers about key health and safety issues.
If you are interested in learning more about common manufacturing mistakes, be sure to check out the rest of our site.
Should You Consider a OneMain Loan?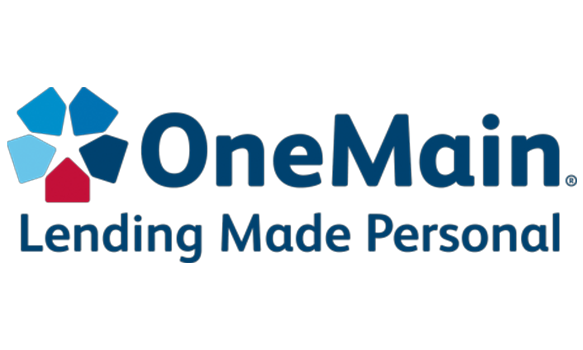 Taking out a personal loan is an important financial decision — one you'll have to live with for months or years to come. This means you'll want to do plenty of research ahead of time so you understand exactly what you're getting into. There are many lenders offering personal loans today, each with varying terms and conditions you'll have to sift through to find the best fitting option for your needs.
OneMain financial is one such example of a lender offering personal loans. Should you consider working with this company? Let's take a closer look at some of their ratings, reviews and product offerings.
What the Reviews Say About OneMain Financial
The experts at NerdWallet have given personal loans from OneMain Financial 4 out of 5 stars.
One of the main attributes this company has going for it is its lack of a minimum credit score needed to apply. Whereas many companies set a firm minimum credit rating for applicants, OneMain does not. This indicates a willingness to potentially work with "riskier" borrowers who have average or poor credit, making it a more flexible option for consumers with blemishes on their credit histories.
However, it's important to be aware that a lower credit score typically accompanies higher interest rates. So, while it may be easier to get approved by a company like OneMain, it's still likely you will pay comparatively high annual percentage rate (APR) charges to offset the credit risk. NerdWallet estimates this company's APR to range from 18 to 36 percent, which is significantly higher than some other lenders on the market.
WalletHub gives OneMain Financial 3.8 out of 5 stars, citing this high APR as the main drawback. They also cite the loan amount limits of $1,500 to $20,000 as a potential limiting factor, as sometimes borrowers are looking to take out larger amounts, depending on their intended usage of the funds. On the upside, borrowers tend to have an ample amount of time to repay these loans — between two and five years.
When to Consider a OneMain Loan
OneMain personal loans tend to be a better choice for borrowers with poor credit, as they tend to carry higher APR costs but more flexible approval terms than many other loans on the market.
The OneMain financial reviews from Bills.com give this company a 3.7 out of 5 rating overall, but bring up the important point that these loans can be secured or unsecured. This gives borrowers with bad credit the option to offer up their property, like a vehicle, as collateral in order to reduce their default risk — and therefore lower the interest charges they must pay on the loan. Many lenders only offer unsecured personal loans, so this option may be helpful to those with credit issues.
Another potential avenue for increasing your chances of approval and reasonable APR on a OneMain loan is using a co-signer with better credit. While this approach strengthens your application, it also requires the co-signer to take on shared responsibility for the loan in the case that you stop making payments — so make sure you're able and willing to repay the loan in full, lest you leave your generous co-signer on the hook for the remaining balance.
Should you consider a OneMain personal loan? It depends on your credit score, the amount you need, whether you're taking on a secured or unsecured loan and whether you're applying alone or utilizing a cosigner. This company has decent ratings that are generally hampered by high average APR but boosted by the lack of a minimum credit score requirement to apply.
What's Cheaper: Home Laundry vs. Commercial Laundry Service?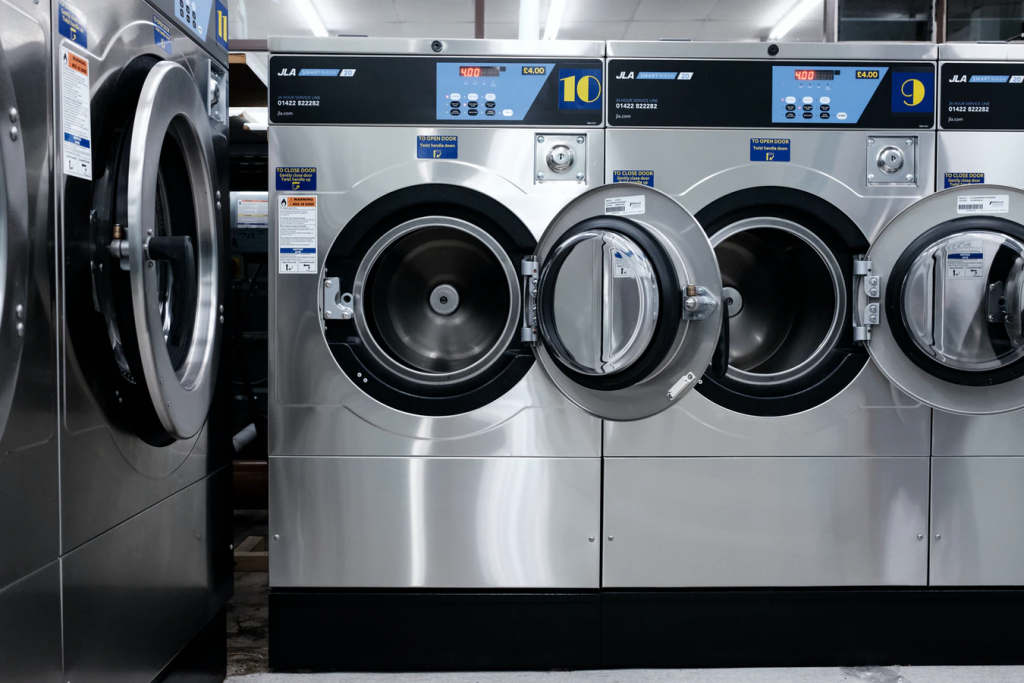 Have you ever questioned yourself about your laundry expenses? It is quite significant, right? The laundry detergent to the washing machine maintenance, the laundry service charges, and up the electricity and water bill is like non-stop spending.
One thing to streamline your laundry expenses is to know what is cheaper between home laundry and commercial laundry services. This might not be as straightforward as you might imagine because math can be really tricky. There are factors you need to consider.
If you are an advocate of smart spending, then this article is for you. This article is about cost comparison between home laundry and commercial laundry service in terms of real-life situations. Read until the end if you want to save some money on your laundry expenditures.
Budget-friendly
If you are on a budget constraint, you need to avail or purchase anything at the lowest price possible– and that applies to laundry expenses too. If you are looking for a short-term solution, a commercial laundry service is the best option. They consist of laundry experts that are trained to launder your clothes in various services. 
For a long-term one, purchasing a home washing machine in an installment payment may be a good idea. It lets you afford a washing machine that you would. Otherwise, you have to bend over to pay it in full.
Summary: You do not have to worry about the initial cost of domestic washing machines because you can avail an installment payment method. Commercial laundry services are for the short-term and home washing machines for the long term.
Winner: Tie. It depends on the situation.
Laundry Volume Capacity
Don't get the word "cheap" wrong. It is not as simple as you think. It is not a direct comparison of cost but instead calculating the accumulation of expenses related to laundry in the long run
A commercial laundry can accommodate heavier and bulkier laundry loads at once. The thing with domestic washing machines is that they can only launder a maximum of 12 kgs of laundry loads in a wash cycle. This discrepancy puts commercial laundry services in a better position when compared to domestic washing machines.
And here's why: If a laundry load exceeds the 12 kgs limit, then the laundry will be split into two batches or more which is kind of discouraging because lots of energy (water and electricity) and time will be wasted.
Summary: If your laundry load is bulky and heavy, then avail a commercial laundry service near you. It will save you a lot of time, effort, and money.
Family Size
A Small Family Setting:
If you have a small family, it is not dragging to do the laundry. It is still manageable because you can always do a laundry load in a single laundry cycle. After all, it will never exceed the laundry load limit of a conventional washing machine. A family of four is highly recommended to buy a 9kg drum capacity washing machine.
Summary: A home laundry is perfect for small families.
Winner: Home laundry
A big family setting:
The laundry load of a big family will always be heavier and bulkier. Items like bed sheets and towels will contribute a lot of weight. The seemingly therapeutic chore is not possible anymore. But with the help of commercial laundry shops, laundry will never be a burden. With the use of a professional commercial laundry service, you will get every piece of clothing sparkling clean. They are experts, seasoned, and passionate about getting all the dirt out, treating stains with a standardized procedure, and having all the equipment to do so. 
It is such a luxury (money, effort, and time) to do a laundry batch of a big family using a conventional washing machine. First, it requires a lot of time because the whole laundry bath will be split into batches. Second, since it takes a lot of time, the washing machine will affect the electric bill. Lastly, it is tiresome to do a laundry procedure in several repetitions.
If you really insist on doing laundry at home, at least invest in a high-efficiency front-load washing machine. Although the initial cost will be very high, it will all be worth every penny spent in the long run. It can cater to heavier laundry loads, it performs better, and it has a longer lifespan.
Summary: For big families, it is more economical to avail of a commercial laundry service unless you own an HE front load washing machine. 
Winner: Commercial Laundry Service and HE front load washing machine
Living Alone in an Apartment
Living alone directly means that your life is always on the go. In most cases, you do not have the time and energy to deal with all the laundry shenanigans during your weekends. That's why commercial laundry businesses always thrive in Cities with many apartment rentals, such as Los Angeles and New York.
Purchasing a washer and dryer may also be not a good investment because it consumes a lot of space, considering that most apartments are not that capacious.
Summary: Commercial laundry business fits well with the overall lifestyle of a tenant.
Winner: Commercial laundry service
Reliability and Durability
Commercial laundry service equipment is engineered to minimize downtime and tailor maintenance. Commercial laundry service equipment is very durable and reliable at a very high price.
One best example of commercial washing machines is HE front load washers and laundromat. Meanwhile, conventional laundry washers are designed to serve a household. It is not accustomed to buky loads, but it still gets the job done as long as it does not exceed the maximum.
Summary: Commercial laundry shops are more reliable and durable, but it doesn't directly mean that domestic washers are flimsy.
Winner: Commercial laundry service.
To the question above, there is no absolute answer to that because it is very situational. Try to assess the position of your family and decide based on the new knowledge you acquired in this article.
Remember that in laundry chores, especially with the rapid improvement of technology, it is not how advanced your washers are. Still, it is a matter of catering to your family's laundry needs. Fancying up isn't necessary.
4 Things That Can Pose A Threat To Startups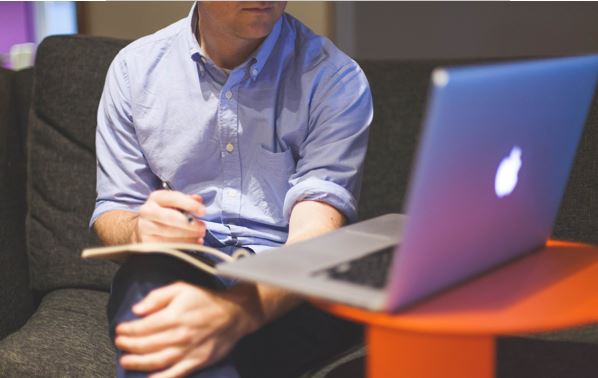 No business is immune to the threats in the current competitive world. We always hear the saying "survival of the fittest," which applies to startups as well. Most people think that the starting stage is the only complex part and the rest is about making money. However, the reality is a violent one that adds numerous layers of challenges and uncertainty. Meanwhile, the ongoing challenges of pandemics are the top concern among entrepreneurs. The uncertainty posed by the COVID-19 pandemic has left entrepreneurs anxious about the future. The halt in the in-person trade and economic downfall is not something any startup wants to experience.
On the other side, some believe that the market competitors are the only challenge their startup will face. With such threatening possibilities, entrepreneurs must conduct prior research to identify the possible threats. It is highly important to execute the plan by incorporating all essential elements to dodge these threats and survive the market. With that said, let's discuss 4 things that can pose a threat to startups.
Even if you are supervising the business all by yourself, you will need a co-founding team that is passionate about the business's success. Lacking this professional team can lead to severe outcomes for the business growth. It is important for businesses, specially startups, to build a dedicated team that comes with diverse skills and educational backgrounds to fill the demands. For instance, if you are considering an HR manager for the startup, individuals with a human resource program background will be the perfect fit. With the COVID-19 paradigm shifting from traditional classrooms to online, many individuals seek an online program. For that instance, you can also consider candidates with an online masters in human resources for the available position in your startup. The dedication of the team to a position like HR will yield positive results for business growth. The lack of commitment leads to difficulties and hurdles in the business to achieve its goals. So, it is important to build a team that coordinates and stays consistent throughout the business.
One of the major challenges that every startup faces is competition. It is extremely rare to start a business with no competition. Every new startup has to face the burden of fierce competition in the market. It takes real motivation and confidence to go head-on against the market competitors and keep the business moving forward. With the competitors already dominating the market with huge audiences, the startups always fall behind and eventually fail. However, there are always opportunities within challenges. That means it is highly important for entrepreneurs to invent creativity within the business to stay ahead in the competition. Be it the product, marketing, or customer service, any such strong factor can give you the competitive edge to rise above. Simply start by the research phase to understand the demographic of customers and their consumption. This way, you can improve the product or services lineup that aligns with their expectations and grab their attention.
The sudden change is a potential threat to businesses, specially startups. Every business initiates with limited resources to stand in the market. With the COVID-19 forcing every business to shift to the digital landscape, startups were not ready for the sudden change. The paradigm shift to the digital landscape is demanding a high level of flexibility. With the changing consumer behavior, purchase pattern, and marketing channels, everything is now revolutionized with technology.  With this change, adapting effectively is the right approach to keep moving forward. But before going there, it is highly important to rethink the business model. With this, you will be able to identify whether your business is going in the right direction or not. Not every business specializes in quickly adapting to the change. However, prioritizing the parts that yield the best results is key to surviving in the era of risk and instability.
Every business begins with some starting capital. However, that does not mean this investment is all you need to kick start the business performance. Your startup also needs consistent cash flow. Startups spend more money as compared to the total revenue in two to three years. Meanwhile, along with the revenue, the expenses also increase. That is why startups need to infuse cash to stay clear of the financial threats and continue the operations. There are plenty of options available for entrepreneurs to fund their businesses. You can consider different loan options, attract investors as well as crowd-fund the startup.
Final Words
There is no magic wand to surmount the startup challenges; these are always part of the business. However, incorporating the right elements and strategies can aid in mitigating their effects. Collaboration and adapting to the given circumstances can reduce the impact of these challenges.