4 ways that YOU can write better questions for your socio-demographics surveys!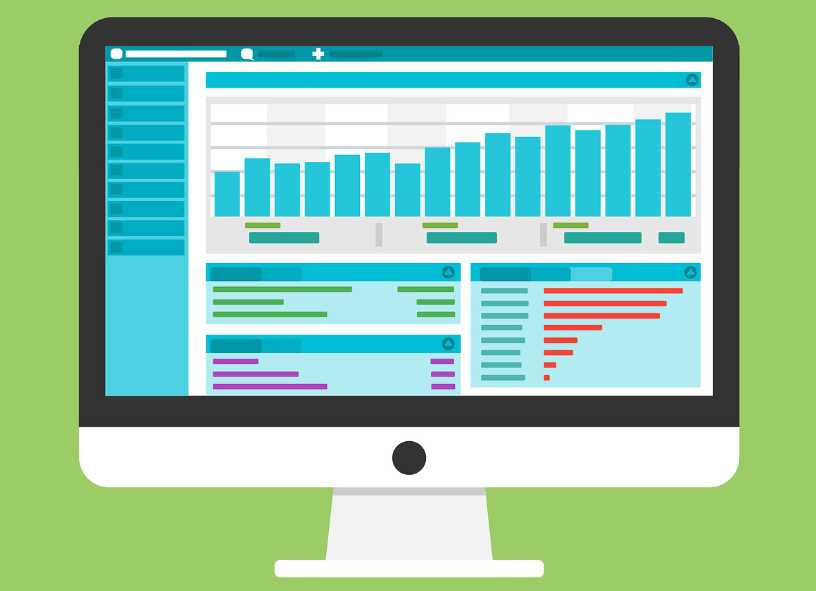 If you are tasked with writing some important surveys that can help you and your company, organization, or any other group that you are a part of better understand the kinds of people that you are looking to attract, there are some very important ways that you can try to improve the positive impact of those surveys.
Of course, it all begins with the questions that you are asking the people taking the survey to answer. However, it is not just the subject matter of the questions. Sometimes, it is as simple as asking the questions in the right ways.
Learn more, next time you start constructing your socio-demographic surveys, consider some of these important factors.
Ask closed-ended questions
Open-ended questions – such as free-response questions – end up requiring a lot more effort to answer compared to closed-ended questions. On top of that, you may end up finding that the answers that you get to open-ended questions offer you very little help in getting to know your target demographics better.
For that reason, try to keep the open-ended questions on your survey at or below two total questions. The rest should be closed-ended and rather simple to answer without any great effort from your survey takers.
Keep it neutral
Another great tip that you should keep in mind when writing your survey is to leave out leading questions or questions that come with opinions. The reason for this is because you do not want your questions to influence how survey takers answer the questions.
So, even if you do have a specific opinion about a specific question, or a group of questions that you are asking, you should make sure to look over with as objective an eye as possible to make sure that the question itself will lead to an unbiased and unimpacted answer from the person taking the survey. If you are not sure you can be objective yourself, ask a trusted peer or coworker to take a look and offer their thoughts.
Don't ask two things at once
While you obviously want to get as much information as possible from your survey, you need to make sure that you are keeping it clear and easily understandable for anyone who is taking the survey. For that reason, make sure to never ask more than one question at once in a single question. Instead, it is far better to ask follow-up questions one after the other to keep things simple and direct.
Do a test survey beforehand
Before you send your survey out into the world, it is a great idea to get some answers from people on your side. Have them fill out the survey, take a look at their answers and see if they would be helpful if coming from a real survey taker, and then sit down with the person who took it and get their feedback to see if there are any ways you can improve the work before you send it out!
Facials: Things You Need To Know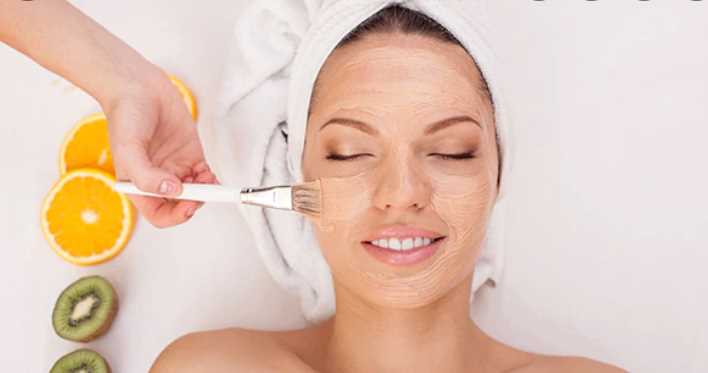 When you meet somebody new, the first thing they will undoubtedly look at is your face, making it the most important feature of the body.
This means that if you work in the business world or simply care about your appearance, you will want to ensure that your skin looks its best as much as possible. This will mean taking care of it and keeping up with practices such as washing it, cleansing it, and moisturizing.
As the majority of people get older, they need slightly more than a basic skincare routine to keep their skin glowing and keep wrinkles away. If you aren't quite at a level where you are considering dermal fillers just yet, it may be worth fitting a monthly facial into your skincare routine.
If you are new to the world of facials, or simply need a bit of a top-up in your knowledge, here are 5 things you need to know before having one done.
There Are Different Kinds
Facials can help with a number of different things, such as acne scars, wrinkles, or even extremely dry skin. The most common facials performed at places like dermani Medspa involve gently steaming the face, exfoliating it to remove dead cells, extracting things like blackheads, and then moisturizing either via a massage or a mask.
If you are looking for a facial to reduce the appearance of wrinkles, it is likely that it will be one based very heavily on massage, as this promotes collagen production skin which is a natural anti-wrinkle defense.
Medication Can Impact Them
There are also some medications that can react to facials and can affect how they work. For instance, birth control, cardiac medications, antihistamines, and even acne treatments can all make the skin incredibly sensitive. If this is the case, your skin care team will be able to customize the facial for you and will even be able to offer your skin sensitivity training when you book your appointment, to reduce the chances of redness or soreness after a facial.
They Can Cause Acne (short-term!)
You may be wondering why a facial can cause acne short-term, but it's worth noting that the skin is an organ. Like most organs, if it is overworked and very tired it can fail in its duties, which can actually mean you will have fewer spots. However, after a facial, your skin will be working better than it was before and you may experience a temporary breakout of acne.
No Waxing!
Once again, you may be wondering how a facial and waxing your eyebrows or your upper lip can interact. It is worth noting that waxing is a rather rough process, and the skin will need to heal afterward. The exfoliation involved in a facial and the waxing process itself can cause excessive irritation and soreness, so do not mix them.
No Make-up
It may feel a bit embarrassing, but when you arrive for your facial, you will need to be bare faced. This means no makeup, no creams, and no products. This will allow the skin care team to better assess thecondition of your skin, and will also save time, as they will not have to remove makeup or moisturizer.
Application for a PhD position: These Documents are Important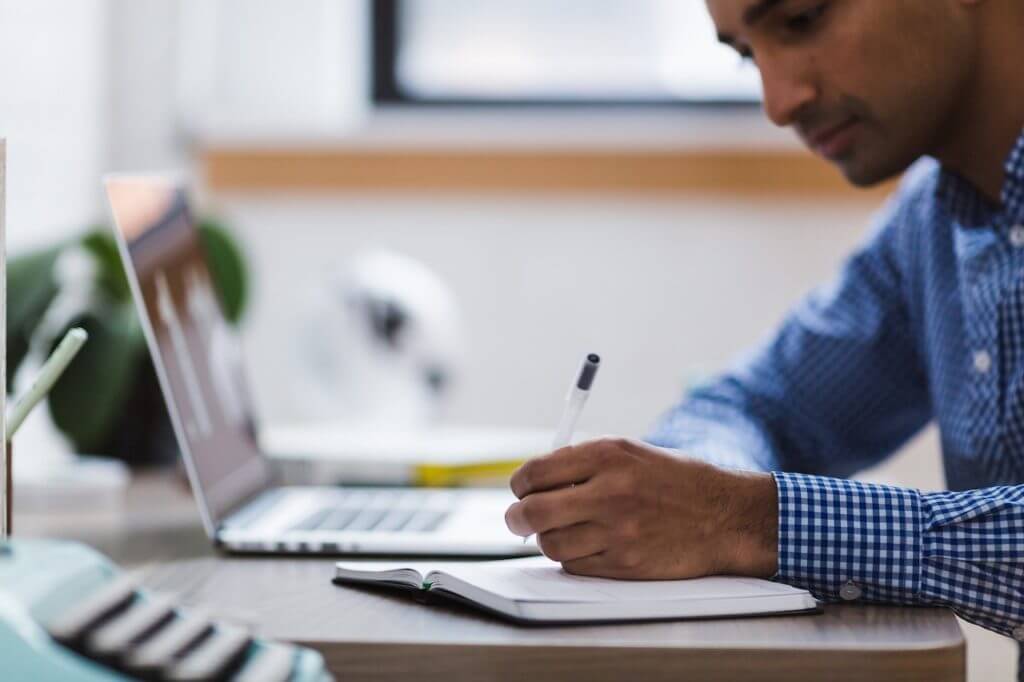 What is important when applying for a doctorate depends heavily on the type of doctoral position. In any case, you should know the basic standards.
The way to a doctorate can be quite different: 
Classic individual doctorate, possibly even at the faculty where you have already completed your studies. Or another university or research institute.

Structured doctorate at a graduate college or graduate school or via a doctoral course

PhD positions in the private sector
The requirements for applying for a doctorate are as diverse as the possibilities. In the most convenient case, you know the doctoral supervisor from your studies, have already written your thesis with him/her, your doctorate is only the next logical step and the application is a mere formality. But even with an individual doctorate, this is by no means always the case. In the case of doctoral programs at universities, on the other hand, there are usually standardized application procedures.
Given this variety, it is therefore difficult to give specific, general information for a promising application. Basically, however:
Submit complete application documents.

Make sure your cover letter is error-free.
Sounds obvious, but it isn't. Incomplete documents are a common reason for applications being sorted out straight away.
The first step is therefore to obtain precise information from the doctoral body about the formal requirements for the application – and to submit all the documents in one go. If you apply by e-mail, this means: Ideally, your complete application documents are attached in a PDF file. If there are size limits for file attachments that are exceeded, your documents must be divided into meaningful individual files. This can be, for example, outsourcing the often quite extensive exposé to a separate file. It is absolutely necessary to avoid sending your documents in several separate e-mails.
Which Documents are Required?
Cover letter, curriculum vitae, and references are standards. In addition, a letter of motivation and references, as well as a summary of your thesis, may be required. In most cases, however, the synopsis of the dissertation project is the central element when applying for a doctoral position. Unless you are applying for a specified doctoral project, the scope of which has already been determined. Such doctoral projects are not uncommon, especially in the natural sciences.
The Standards: Cover Letter, CV, and References
Roughly the same rules apply to the cover letter as to applications in business: You declare your interest in the position and explain what added value the doctoral provider would have from you as a doctoral student. When it comes to specific job advertisements, the main thing is to establish a connection between the job profile and your qualifications and experience. You have to explain convincingly why you should get the job. Standardized cover letters rarely work. You should tailor each cover letter specifically to the position.
If possible, avoid anonymous salutations with "Dear Sir or Madam", but research who your contact person is. 
The curriculum vitae is usually required in tabular form. List all relevant stations in your career to date in a clear and concise manner. Which data is relevant also depends in part on the desired doctoral position. In business, different experiences are weighted more than in graduate schools and colleges. More on this in the Differences in the application section. As a rule, your school career before the highest school-leaving certificate is not relevant. 
Information about your studies, awards, and scholarships received, professional experience and internships as well as previous publications are important. Overall, there should be a common thread running through your CV. Ideally, your CV should prove that you meet the requirements specified in the respective doctoral degree regulations, such as a first-class examination or initial research experience on the subject. Therefore, compare it with the formal requirements.
Only attach certificates for the qualifications mentioned in the CV. 
Additional Documents: References and Letter of Motivation
In some advertisements, you are asked to enclose a letter of recommendation or an expert opinion from a lecturer with the letter of application. Good referees are the supervisors of your thesis. However, references from other professors whose focus corresponds to that of the desired doctoral position can also be useful.
Letters of motivation often play an important role, especially in applications for doctoral positions at graduate schools. They are sometimes also required for doctoral positions in business and university doctoral programs. This is about explicitly emphasizing what drives you, where your research interests lie and why you want to do a doctorate in this project. 
The letter of motivation gives you the opportunity to sharpen your profile by going into the qualifications mentioned in more detail than in the cover letter or CV. It also offers you the opportunity to give your application a personal touch and – if necessary – to explain any breaks in your CV. You can find specific tips in the academics guide "The letter of motivation when applying to a graduate school"
Differences in Applying to Colleges, Graduate Programs, and Companies
As a general rule, practical experience is given much more importance in business applications than in the university sector. In colleges and graduate schools, grades and your previous academic achievements are of great importance. You should take this into account when preparing your documents. For decision-makers in companies, technically relevant part-time jobs during your studies can be more important than an honors exam or an extensive list of publications. Therefore, when applying to business, you can do without going into more detail when listing academic achievements and successes. This is primarily about results and the practical use of your work.
For applications in the university sector, however, you should describe your previous academic achievements in detail. In any case, this includes the specification of grades and a list of all publications. Special awards, such as prizes for smaller research projects or outstanding academic achievements, should also be mentioned. In the case of cited works, such as the master's thesis, a brief outline of the content can be useful. Teaching experience can also be an important factor here, but it hardly plays a role in graduate schools and companies.
At graduate schools and colleges, on the other hand, the topic of the dissertation itself can be a decisive factor in the success of your application. This must fit the program of the respective institution. In view of the funding, a high level of motivation and perseverance is important for graduate schools. As a rule, they attach importance to the fact that doctoral candidates also personally fit well into existing research groups and are actively involved there. Therefore, great importance is often attached to the letter of motivation.
In the End
Have trouble creating a strong applicational suite for yourself? In that case, you can always entrust this task to professionals at a research proposal writing service. They will work with your documents and create an impressive applicational suite for you.
A Beginners Guide to Buying a Timeshare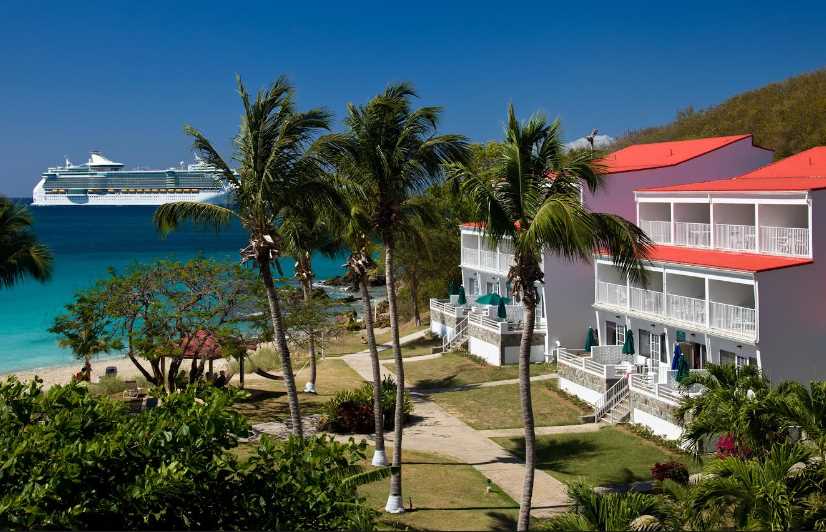 If you love vacations and doing solid business, you can satisfy both sides by purchasing a timeshare. People every day are buying timeshares for this reason.
Sales volume for timeshares was recently charted at $14 billion, according to data. Whether you love tropical vacations or ski trips, there is no shortage of opportunities that you can look into. We're happy to assist you in your search for the perfect situation.
Read on to learn all about buying a timeshare.
Understand How Timeshares Work
First, what's a timeshare and how does it work? A timeshare is a property that you share ownership in so that you have a guaranteed vacation spot each year. You own the timeshare by the week, and there are a variety of arrangements that you can consider, including:
Fixed week timeshares – These timeshares let you buy a week of access to the resort or property each year
Floating week timeshares – You can reserve any week you'd like each year, first come, first served
Points-based timeshares – These timeshares let you accumulate points for bookings and perks over the next several years
Once you understand the process, you'll be in a better position to find the right deal.
Look Into the Benefits of Buying a Timeshare
Before making a timeshare purchase, you have to get to know the benefits. Here are some reasons that you might want to buy a timeshare in your favorite vacation spot:
You don't have to handle the maintenance
Buying in gives you access to popular tourist spots, at a great price
There are several excellent resort brands that offer timeshares
These homes are financially savvy
The amenities are top-notch
These benefits are maximized when you choose a location that you'd love to travel to every single year.
Tour the Property
When buying into a timeshare, take the time to tour a property before signing the contract. Walk the grounds, check out the amenities, and look into the different features found in each room.
Many timeshares will also assign you an agent that can fill in the details and answer any questions that you have.
You might also scope out certain branded timeshares that are popular vacation spots. For instance, many people look into the Hilton resale timeshares that are available all over the world. Tour a couple of different properties until you feel satisfied with what you find.
Negotiate and Study the Terms
Always know what terms and details you're looking into when agreeing to a timeshare property. Read the contract and understand all of the clauses that come with the territory.
Lock in rates and features that are best for your finances, and study the state of both real estate and tourism.
Your Guide to Buying a Timeshare
When you're looking into buying a timeshare, you'll be able to get results when you use the tips in this article. Scope out the place you'd like to vacation the most and use these details to your advantage.
Make the right investment for your life, and check out our other articles when you'd like to learn more about real estate, business, and so much more.