3D Printers in Military: Rapid Manufacturing and Repair of Parts
This is a guest contribution by Egor Driagin, CMO at Top3DGroup
The arrival of 3D printing technology resulted in more questions than answers for the experts and enthusiasts alike. While they are theorizing about printing everyday items on the Moon surface, the American military found ways to utilize 3D printing in real-life conditions. The American military is using portable Expeditionary Lab Mobile (ELM) solutions in conjunction with 3D printers.
The main goals for ELM are: manufacturing single-use tools for military usage and repairing existing equipment. The latter is very important since field usage of equipment often requires some refining. A good example would be a pocket flashlight. They are often defective, which means they can easily break or cause unwanted situations.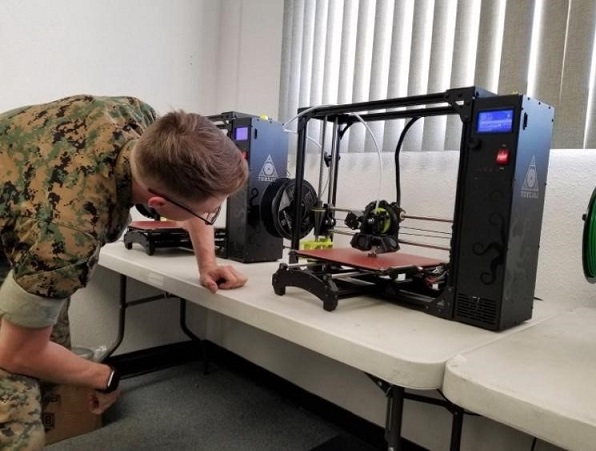 Using 3D Printers on a Battlefield
Being placed in a pocket of a soldier, the flashlight with a defective switch can be turned accidentally turned on and give out its location when it's least expected. ELM can easily fix the problem of a defective switch. There's no need to send them back to the US since the switches can be 3D printed on site.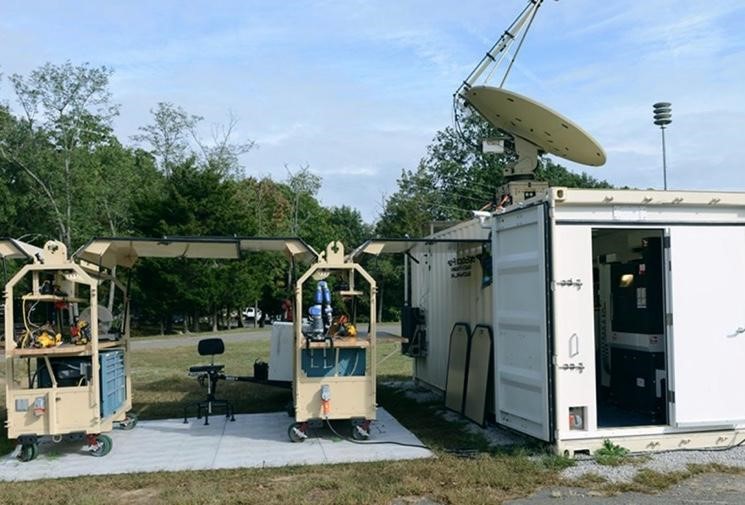 Another example would be a real case when a mine detector sent to Iraq had defects that caused its working time to be reduced threefold. This made the soldiers (that were already on a complicated mission) take several additional heavy batteries with them. Using ELM allowed them to create an adapter that made using other batteries possible and extended the battery life of a device to 9 hours.
ELM Repair Kit with a 3D Printer and Communication System
Expeditionary Lab Mobile is a shipping container (sized 20 x 8 ft or 6,1×2.4 m) of a standard type. A 3D printer and CNC machines can be found inside, the latter of which is used to manufacture complex aluminum and steel parts.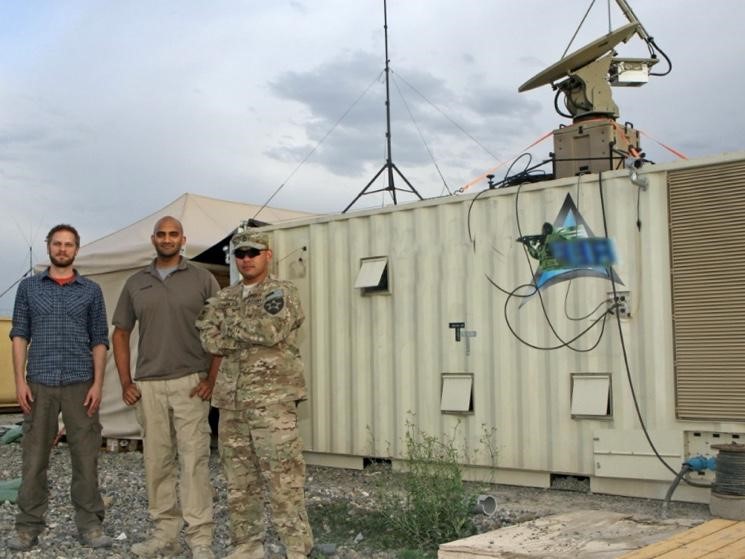 Apart from that, there is also a set of rather traditional tools, such as a cutter, welding machine, router, circular saw, sawzall, and a jigsaw.
ELM includes satellite communication equipment that is important for video conferences. The engineers and officials are supposed to partake in them to control the works when needed. It's planned that each lab will include 2 engineers and all of them will be connected as a network.
Nevertheless, such a 3D printing system is expensive and costs around $2.8 million. First ELMы will be tested in the Middle East, and if successful, they will be implemented for civil purposes as well. They can be very useful during natural or man-made disasters.
How to Select Flower Delivery Companies: Everything You Need to Know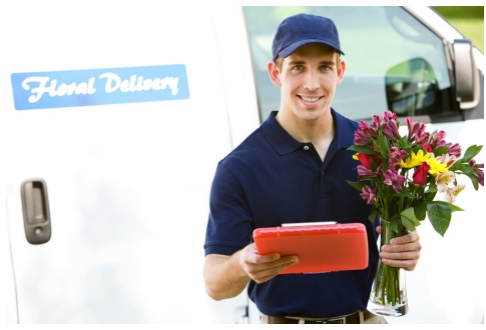 Studies show that receiving flowers can decrease depression and anxiety, making them the perfect gift for loved ones.
With the holidays coming up, now is a great time to invest in some flowers and spread the cheer.
If you want to purchase an arrangement, you need to know how to find the best delivery services.
Continue reading to discover the most critical factors when you select flower delivery companies!
Identify Delivery Zones
One of the first things to check while you select flower delivery companies is their shipping zone.
Even large chain delivery stores have limitations on where they will send flowers to. When you start searching online, make sure you type in your local area. If you aren't having luck in your community, teleflora flower delivery is recommended.
You can get flowers delivered to most states and depending on how close the delivery zone is to the florist, you can get same-day options.
Look at Reviews
Reading online reviews can help you make a decision when choosing delivery companies.
You can see images of what customers received, along with helpful tips. If you encounter negative reviews, don't be afraid to mention them on a call. Sometimes, a change in staffing or procedures can influence results.
Take a look at the review dates to ensure you aren't basing your decision on outdated results. You can also ask follow-up questions on certain sites and social media platforms.
Compare the Costs
When it comes to comparing flower delivery costs, you may have to grab a pen and paper.
Delivery fees vary based on your location and the distance of the flower delivery. The price of the bouquets and arrangements may also fluctuate in competitive areas. Write down the general costs for a few delivery companies to see which one is the most affordable.
It's common for floral companies to put certain arrangements on special. If you get a delivery during a holiday, you can save money on flowers that are in season and abundant in the area.
Explore the Florist's Customer Service
Ordering flowers online can feel impersonal for some, which is why most florists supply a number to contact.
Once you've narrowed your options down, contact each florist and discuss what type of arrangement you want. This will open a conversation to help you discover the quality of their customer service and knowledge.
Can You Select Flower Delivery Companies With Confidence? 
If you want to select flower delivery companies with excellent service and flowers, you have a few options to choose from.
Floral companies invest in all types of flowers that come at reasonable costs, but you have to do your research. Online reviews are a great resource for learning more about a company, but you may want to contact them before making a final decision.
Don't be afraid to consult with a florist if you can't differentiate between prices.
Make sure you check out our page for more info about delivering gifts to loved ones and improving someone's mood!
8 Important Considerations When Buying a Phone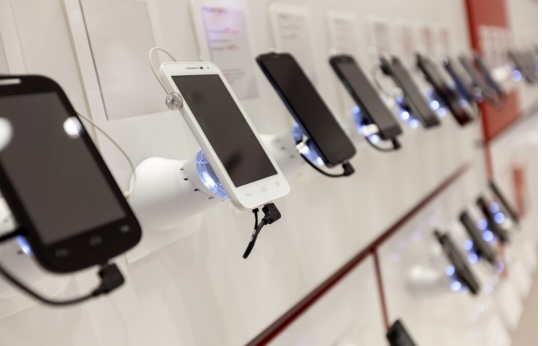 Believe it or not, almost 100% of American adults own a cell phone today. It wasn't all that long ago that a cell phone was seen as a luxury item, but it has quickly turned into a necessity for many people.
If you're in the market for a new cell phone right now, you should put some serious thought into which one you're going to buy before doing it. Buying a phone on a whim could end up being a big mistake since it's not always going to lead to you shopping around for the best mobile phones.
Instead, you should think about the things that you're looking for in a smartphone and then generate a list of smartphone pros and cons. It'll make it so much easier to buy a phone from the beginning.
Here is a smartphone buying guide featuring eight important considerations to keep in mind when buying a phone.
Brand
Because so many people own smartphones nowadays, there are a whole host of brands that specialize in producing them. Everyone knows about smartphone brands like Apple and Samsung, but Sony, LG, and HTC are just a few other smartphone brands that should be on your radar.
Do your research on all the different smartphone brands when you know that you're going to be buying a phone soon and select the one that you like the most. It'll allow you to narrow down your smartphone options quickly.
Carrier
In addition to giving thought to which smartphone brand you want to go with, you should consider which cell phone carrier you like the most. Verizon, T-Mobile, and Sprint will be several of the best options.
The carrier that you choose should have a reputation for delivering great service in your specific area. They should also have the smartphones that you would like to buy in stock.
Size
Do you want a tiny cell phone that you can fit into your pocket without a problem? Or would you prefer a large smartphone that looks almost like a tablet when you pull it out?
Either way, you will be able to pick which size you want when you're buying a phone. You might want to think about when and where you'll actually utilize your phone so that you can purchase a size that will work best for you.
Speed
The good news for those buying a phone is that almost all of the smartphones on the market today are super fast. You shouldn't have any trouble looking things up online or communicating with others via phone calls or text messages on your smartphone.
But there are, of course, some smartphones that are faster than others. So if you're going to be using your phone for work purposes or for your social media obsession, you should search for one that's known to be speedy. It'll ensure that your smartphone won't have any problems keeping up with you.
Capacity
Many smartphone users have set up accounts in the so-called "cloud" to store photos, videos, etc. so that they don't have to fill their phones with them. But if you would prefer to keep these things on your smartphone, you'll want to look for a phone with a big enough hard drive.
Since so many people have fallen in love with using the cloud, some smartphone manufacturers have moved away from producing phones with big hard drives. But there are still some out there that will be equipped to store whatever you would like on them.
Camera
The cameras found on smartphones have turned into some of their most important features. People use their cameras so often that they want to find phones that can capture great photos and videos.
Fortunately, most smartphones released today come outfitted with cameras that will take amazing photos and videos. But just like with everything else, there are some smartphones with much better cameras than others.
You will want to pick out one of these phones if you're someone who is constantly posting photos and videos on social media or taking photos and videos of your kids.
Price
The average cost of a cell phone has gone up and up and up some more over the last decade. A smartphone is going to cost you right around $350 on average, and it's not uncommon for people to spend more than $1,000 on some phones these days.
As a result, you're going to need to put a budget in place prior to shopping around for a smartphone. Otherwise, you might end up breaking the bank on one that you can't necessarily afford.
Case
After buying a phone, you'll want to toss it directly into a case to keep it safe. The last thing that you want to do is drop a smartphone that costs hundreds or maybe even thousands of dollars and break it.
For this reason, you should shop for a new case for your phone while shopping for the phone itself. It'll make it possible for you to buy both so that you're able to stick your smartphone into a case from the start.
Learn more about some of the fantastic cases that are available for smartphones in this day and age and see which one you like the best.
Remember These Factors When Buying a Phone
Buying a phone is something that most people do every couple of years. But because phone technology changes so fast, people sometimes get overwhelmed when it's time for them to get their hands on a new phone.
You can make it so much easier to buy a phone by considering everything that we've listed here. It should help you land on a smartphone that you'll love from the beginning.
Browse through our blog for more articles featuring tips on buying cell phones and other gadgets.
Addiction to Slots is a Real Thing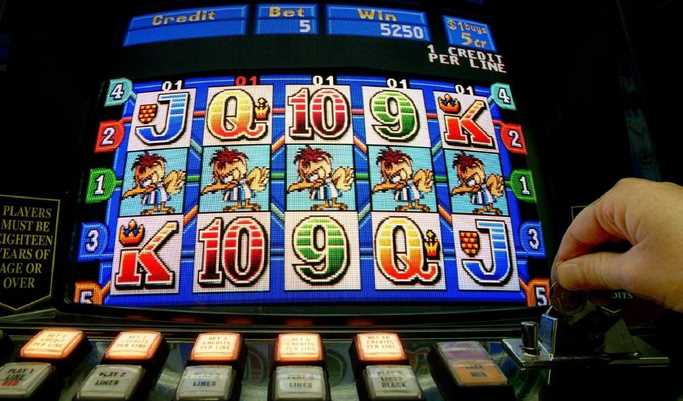 Introduction:
There is a growing addiction to slots in the United States. Slot machines have become a way for people to make quick and easy money. Many people think that slots are harmless, but they are actually very addictive.
How slots can produce addictive behaviours in users?
Gamblers have long been known to be susceptible to developing addictions to certain activities, such as gambling or shopping. Slot machines, in particular, are a popular target for addiction due to their ease of use and the fact that players can quickly become hooked on the rewards they offer.
Slot machines present a unique challenge for addiction experts because they are designed with an algorithm that constantly offers new rewards, making it difficult for players to resist playing them. This combination of features makes slot machines particularly hard to break free from and can lead some people to develop an addiction to the machine itself.
Addiction experts warn that slot machines can be addictive and addictive behaviours can lead to problems in both personal and professional life. People who become addicted to slot machines may lose money they can't afford, neglect their responsibilities at work or even end up spending sums of money they don't have.
How do online slots work?
Slot machines are a popular form of gambling, and people can become addicted to them. The basic principle behind slot machines is that a player inserts money into the machine and then pushes a button to start the game. The machine will then give out a series of numbers, and the player has to decide which number is going to be the next one. If the player guesses correctly, they will win money based on how much was wagered. If the player makes a mistake, they will lose their bet. If you are looking for a trusty casino for gambling then http://iienetwork.org/ is the best option.
The way slot machines work is pretty simple, but it can be addictive. There are many different types of slot machines out there, but they all operate in essentially the same way. When you put money into a machine, it gives you a set number of chances to win back your investment.
The benefits of playing online slots:
Gamblers who enjoy playing online slots often find themselves in a cycle of addiction. In fact, some people are so hooked that they can't stop gambling even if they wanted to. The following are the eight most common reasons why people get addicted to online slots:
The thrill of the gamble – When you're playing online slots, there is always the risk that you could lose everything you've put in. This adds an element of excitement and makes gambling a thrilling experience.
2) The chance to make big profits – Just like lottery tickets, online slot games offer the opportunity to win big money quickly. This can be incredibly tempting for someone who is struggling financially or who just enjoys feeling like they have control over their destiny.
Conclusion:
Addiction to slots is a real thing, and people need to be aware of the potential pitfalls before they fall, victim. The best way to avoid becoming addicted is to keep your wits about yourself and know your limits. If you find yourself in a situation where you can't stop playing, seek help immediately.