3 Luxury Homes with Amazing Design in Croatia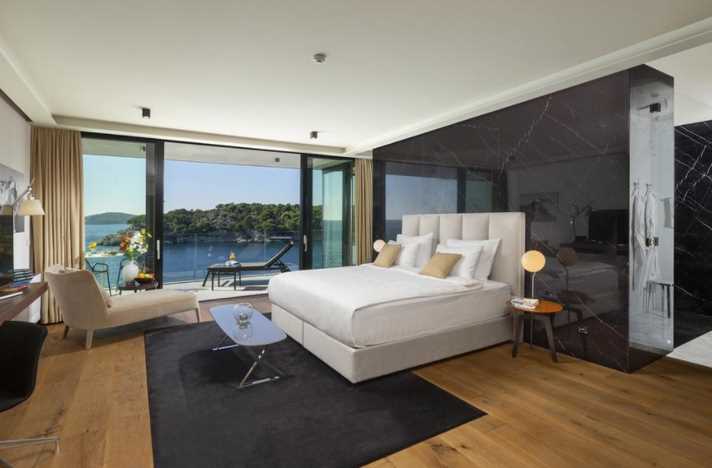 From a grand manor in Hvar to a villa steeped in Dubrovnik history, these properties for sale in Croatia include sumptuous visitor flats that provide more room filled with light and life. Clean simplicity, open floor designs, excellent materials, and big land areas that invite us to unite with nature are all displayed across Croatia.
7-bedroom 7-bathroom Seafront Oasis in Dubrovnik
The stunning structure on 3 levels has been recently remodeled from an old olive oil factory with its stylish exterior and large windows. Luxurious interiors provide more rooms filled with light on three floors, while seven bedrooms, each one having a unique design, and boasting amazing sea views, are all decorated in modern style and traditional Croatian. Open floor plans make it easy for you to enjoy the beautiful nature beyond the living/dining room terrace complete with a built-in BBQ grill. The modern aesthetic of the house is in combination with the stunning sea views to create a unique living landscape that is not to be missed.
Mediterranean Style Villas in Hvar
At the end of a winding drive on the island Hvar, this striking traditional stone house with a modern twist enjoys an enviable landscape. The property includes a five-bedroom main villa with areas for open-air dining and lounging, as well as one of the most luxurious guest houses. The impressive size of the property allows for entertainment and social events, including a dining room, stone fireplace, and a kitchen that opens onto the large outdoor patio looking onto the field. A large swimming pool and a Mediterranean garden instantly set you up for island life. The indoor kept a number of authentic features to add to its charm, with exposed stone walls, wooden beams, and stone flooring. A wine vault is also included in the purchase price. This is a very peaceful location where any construction work in the neighborhood is strictly permitted.
Stone House on the Pelješac
The picturesque Mediterranean island is situated in Croatia's Dalmatia region and extends for 30 kilometers between the islands of Korčula, Pelješac, and Mljet. The unspoiled landscape consists of arid hills that fall dramatically into clear waters on either side. It has long been captivating visitors with its vibrant towns and fishing villages perched along rocky bays. Currently, this idyllic location features no hotels or resorts, but some houses do come up for sale! This beautiful house on the Pelješac peninsula is expertly equipped with a kitchen, three bedrooms, and two bathrooms. The verdant grounds boast Mediterranean gardens, mature trees, colorful landscaping, a vine-draped pergola, a 27 sqm pool, and a charming luxury guest house. The additional house with luxury guest rooms is situated on the same 3122 sqm patio with common areas for open-air dining and lounging.
Read more about the most luxurious homes with luxury guest houses for less than 3.000.000€ and find out why some of them might be your next real estate investment.
QualityRoofer.com Vaughan is a Top Roofing Company in Vaughan, Ontario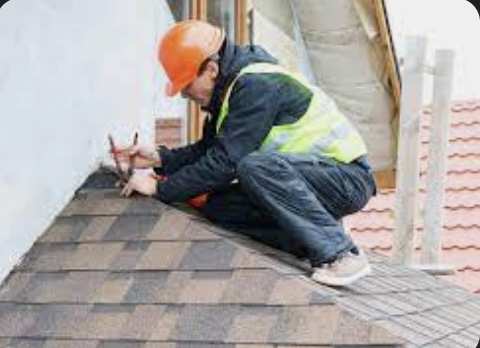 Details:
Phone: +1 647-243-9919
Address: 290 Caldari Rd, Concord, ON L4K 4J4, Canada
QualityRoofer.com Vaughan is undoubtedly the best roofing company in Vaughan, offering exceptional roofing services to its customers. The company's commitment to quality workmanship, professionalism, and customer satisfaction is unparalleled in the industry. Here's why:
First and foremost, QualityRoofer.com Vaughan based in 290 Caldari Rd, Concord, ON L4K 4J4, Canada, with a phone number of +1 647-243-9919 is staffed by highly trained and experienced professionals who are experts in all aspects of roofing. From the installation of new roofs to the repair of existing ones, their team of roofing specialists has the knowledge and skills necessary to get the job done right the first time.
Some of the most popular roofing services offered by QualityRoofer.com Vaughan include:
Roof installation
Roof repair
Roof replacement
Roof maintenance
Emergency roofing services
Shingle roof installation
Flat roof installation
Metal roof installation
Tile roof installation
Cedar shake roof installation
Skylight installation
Gutter installation
Gutter repair
Gutter cleaning
Fascia and soffit installation
Roof ventilation installation
Attic insulation installation
Chimney repair
Chimney flashing repair
Chimney rebuilding
Roof leak repair
Roof inspection
Snow and ice removal from roofs
Roof cleaning
Roof coating
Commercial roofing services
Residential roofing services
Whether you're a homeowner in need of a new roof or a business owner in need of commercial roofing services, QualityRoofer.com Vaughan has got you covered. Their commitment to excellence and customer satisfaction is second to none, and they will work tirelessly to ensure that you are completely satisfied with their services.
In conclusion, if you're looking for the best roofing company in Vaughan, look no further than QualityRoofer.com Vaughan. With their extensive range of services and their team of skilled professionals, they are sure to meet all of your roofing needs and exceed your expectations.
Best Shower Head For Low Water Pressure You Should Install In Your Washroom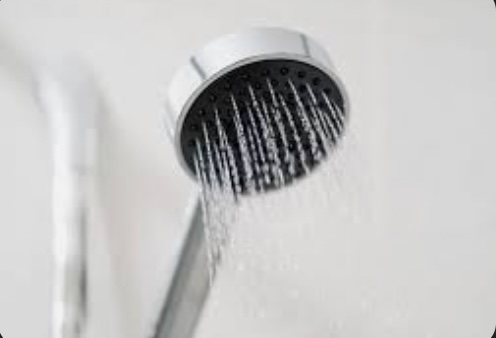 If you have low water pressure in your home, you may be wondering what the best shower head for low water pressure is. There are a few different factors to consider when choosing a shower head, such as the type, size, and price. Keep reading to get the shower head for your washroom.
Choices for the Best Shower Head for Low Water Pressure
A few factors to consider when choosing a shower head are the pressure inverse of the flow rate, the size of the shower, and the type of water pressure, high, low, orifice. Other factors to consider are the type of HEADS Horns, jets, orifice, and shower curtain or door.
The higher the pressure, the more water the head can use. The smaller the orifice, the more water the head can use per minute. The type of HEADS-Horns, jets, and orifice indicated by the number of water jets will also affect the amount of water the head can use.
It's important to ensure the shower head is compatible with the type of water pressure in your home. If the pressure is too low, the water will not flow through the head adequately, and the shower will not be able to produce the desired showering results. If the pressure is too high, the water will not reach the ground, and the shower will not be able to produce the desired showering results.
MyHomeware All Direction Shower Head Chrome
The MyHomeware all-direction shower head chrome is a great choice for anyone looking for a high-quality showerhead. Made from brass with a chrome finish, this shower head is built to last. It also features a water restrictor to help conserve water and an adjustable shower arm that moves up and down for a perfect showering experience.
An all-direction shower head is a popular option. As the name suggests, this type of shower head can be rotated in all directions, which makes it easier to direct the water flow exactly where you want it. This can be especially helpful if you have a small shower space. And suppose you have a large shower space or enjoy showering with multiple people. In that case, the all-direction shower head can be a great option.
What are the benefits of the best shower head for low water pressure?
Using the shower head for low water pressure has many benefits, especially in an area with low water pressure. One of the biggest benefits is that it can help to save water. Low water pressure can often lead to water waste because people often have to use more water to get the same amount of water pressure as they would with higher water pressure. This can lead to higher water bills and even water shortages in some areas.
Conclusion
Using the shower head for low water pressure can also help extend your shower head's life. Their low water pressure shower head is that it can help to improve the quality of your shower. With the shower head for low water pressure, the water will come out in a much more controlled way, which can help improve your shower's quality.
Home improvement tips that make your home more valuable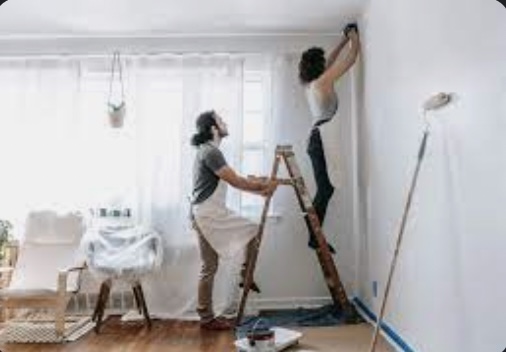 If you're looking to increase the value of your home and make it stand out from the crowd, then these helpful home improvement tips are what you need. Home improvements can improve not only the value of your property but also its market appeal; when done correctly, they can help increase your real estate investment returns too! Whether you're in search of ideas on landscaping, remodeling, or cleaning up an outdated area, this detailed post has a solution for every homeowner. From energy efficiency measures to vibrant decorating choices, this article explains how to get maximum bang for your buck — all while tailoring projects that fit within any family budget. Read on for great ideas on making significant changes without spending a fortune.
Repaint your walls with neutral colors to give the room a more modern look
Repainting your walls with neutral colors is a great way to refresh any room's look instantly. Neutrals offer versatility, seamlessly blending with other colors while also acting as a blank canvas to build upon. Notable benefits you'll reap from using neutrals are shades that don't clash nor detract from any existing decor elements in the room and a timeless aesthetic that will make your home look modern for years to come. Whether you opt for chalky whites or subtle beiges, painting your walls with neutral tones can effectively open up the space visually and add dimension.
Replace any old windows with energy-efficient models to reduce heating and cooling expenses
To save money on the high cost of heating and cooling your home, you should consider replacing any old windows with energy-efficient models. New, energy-efficient windows prevent heat transfer from outdoor temperatures, making it easier to stay comfortably warm during the winter and cool during the summer. This can result in significant savings as you won't be relying on your HVAC system to maintain a steady temperature in your home all day. Additionally, new windows come in a variety of styles that offer improved thermal insulation and noise reduction benefits over their outdated counterparts. With an investment in new energy-efficient windows, you can reduce energy bills while also maximizing the comfort of your home.
Look after the electrics in your home to keep everything up to date and ready for sale
When it comes time to sell your home, you'll want everything to be in tip-top shape. This includes the electrics, which is why ensuring they are well looked after and kept up to date is essential. Investing a bit of time in checking wiring, smoke alarms, and security systems now can bring enormous benefits when you come to show potential buyers around. You should also consider having a professional electrician inspect the property just before listing – this will show that the electrics have been regularly maintained and give potential buyers added peace of mind when deciding whether to make an offer. A residential electrician should be able to advise on any changes needed and how to solve any electrical issues in preparation for sale.
Upgrade your kitchen appliances for a more modern aesthetic
Kitchen appliances have come a long way in recent years as manufacturers strive to provide an upgraded and modern aesthetic. If you've been looking to add some grit and style to your own cooking space, consider investing in new appliances. Consider purchasing stainless steel appliances for a sleek but classic look, or move towards more contemporary offerings such as black matte, chrome trim, and built-in features. Adding a few new appliances can truly transform your kitchen into the modern oasis of your dreams. Whether you want an overall update or an upgrade here and there, nothing beats the satisfaction of having a modern, stylish kitchen perfect for fulfilling all your culinary needs.